World Forum 2023 Speakers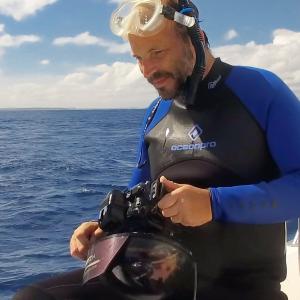 Prince Hussain Aga Khan
Wildlife photographer, Focused on Nature
From a young age, Prince Hussain Aga Khan developed a keen interest in conservation, tropical fish, reptiles and amphibians – and began scuba diving at 14. He started travelling to the tropics frequently after high school and began taking photographs of fauna and flora on a trip to the Brazilian Amazon in 1996.
Multiple photographic expeditions, often organized jointly with scientists or professional photographers, have led him to constitute extraordinary archives, covering various geographic areas and types of habitats. He has also captured many marine and terrestrial species.
His international exhibitions aim to inspire admiration for wildlife and the desire to protect it. Collections of Prince Hussain's photographs have also been published in four books: Animal Voyage (2004), Diving into Wildlife (2015), Fragile Beauty (2022) and The Living Sea (2022). Proceeds from the sale of his books are donated, via Focused on Nature, to shark, cetacean or sea turtle conservation.
Photo © Simone Piccoli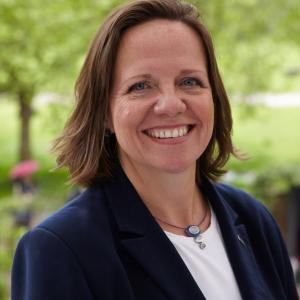 Professor Liz Bentley
CEO, 

Royal Meteorological Society
Prof Liz Bentley is the Chief Executive of the Royal Meteorological Society which is the learned and professional body for weather and climate in the UK. It is a charity organisation with the mission to advance the understanding of weather and climate, and its application, for the benefit of all. Liz has been a meteorologist for over 25 years as a research scientist, forecaster, trainer, manager, and communications professional. Liz has worked at the Met Office, BBC, and Government before joining the Royal Meteorological Society in 2008 as Head of Communications and, more recently, as Chief Executive. Liz is a regular contributor to the major broadcasters, delivering over 150 media interviews each year, providing explanations and information about weather and climate.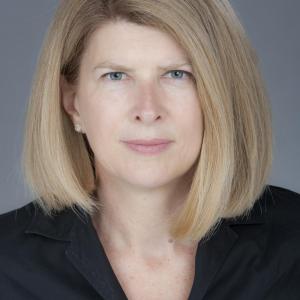 Pilita Clark
Associate Editor,

Financial Times
Pilita Clark is an associate editor and business columnist at the Financial Times. She writes a weekly column on modern corporate life, as well as features and other articles. She has worked for the FT since 2003, covering aviation and the environment, and was previously a Washington correspondent for Australian newspapers and a Nieman Fellow at Harvard University.
Watch at World Forum 2022: Innovative Finance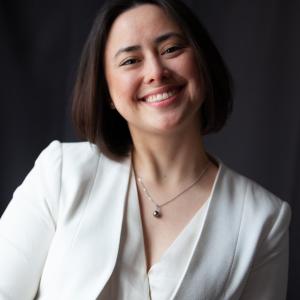 Vaitea Cowan
Co-founder, Enapter
Vaitea Cowan is one of the three cofounders of Enapter. Sebastian, Jan and Vaitea worked on the Phi Suea House in 2016, which became a lighthouse project for green hydrogen in Southeast Asia. In 2017, they cofounded Enapter, went public in 2020, and grew the team from 11 to 230 by 2023. Today, Vaitea is Enapter's Chief Communications Officer (CCO) and is based in the Berlin office. Vaitea is on the Forbes 30 Under 30 list for Energy 2020. Among other awards, she supported Enapter in winning the inaugural Earthshot Prize "Fix Our Climate" launched by Prince William and The Royal Foundation in 2021. Vaitea's Ted Talk is titled "How green hydrogen could end the fossil fuel era". She graduated with a Bachelors in Commerce from The John Molson School of Business, Concordia University (Montreal). Her personal mission is to bring green hydrogen to the islands, and to hire more women along the way.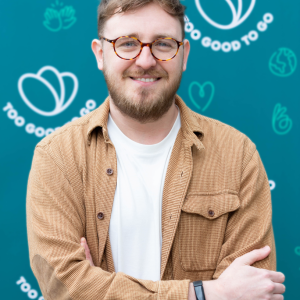 Jamie Crummie
Co-founder, Too Good to Go
Jamie Crummie trained as a lawyer, having studied a LLB in Law at Leeds University and a master's in Human Rights Law LLM at Queen's Mary before pursuing his mission of fighting food waste. He is the co-founder of Too Good To Go, the world's largest marketplace for surplus food. Through its marketplace app Too Good To Go enables consumers to buy unsold food from restaurants and retailers, so that it doesn't go to waste. 
Too Good To Go is currently active in 17 countries. The market-leading app has over 75 million registered users and 135,000 active food businesses, who together have rescued over 200+ million meals of food collectively. 
Jamie was named as an Obama Leader in 2023, Sustainability Entrepreneur of the Year at the GB Entrepreneur Awards 2022, a Trailblazing Activist in Forbes' the 50 Next class of 2021, One Young World's Entrepreneur of the Year in August 2020, and one of Forbes 30 Under 30 in Europe in February 2019.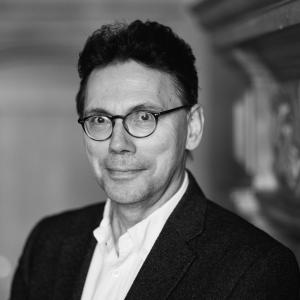 Professor Sam Fankhauser
Professor of Climate Change Economics and Policy, University of Oxford
Sam Fankhauser is Professor of Climate Change Economics and Policy at the Smith School and the School of Geography and the Environment. Before moving to Oxford, Sam was Director of the Grantham Research Institute on Climate Change and the Environment at the London School of Economics, where he remains a Visiting Professor. Sam works at the intersection of research and public policy. He is interested in the policy interventions and governance arrangements that are needed for a smooth transition to net zero greenhouse gas emissions. He has also worked on climate change adaptation and sustainable growth in developing countries.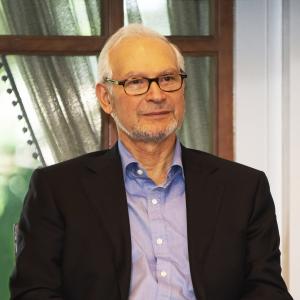 Jamshyd N. Godrej
Chair and Managing Director, Godrej and Boyce 
Jamshyd N. Godrej is the Chairman of the Board of Godrej & Boyce Manufacturing Company Limited.  He graduated in Mechanical Engineering from Illinois Institute of Technology, USA.
Mr Godrej is the former Chairman of Ananta Aspen Centre (previously known as Aspen Institute India), Chairman & Trustee of Ananta Centre.  He is the Chairperson of the Board of Directors of Shakti Sustainable Energy Foundation, India Resources Trust and Council on Energy, Environment and Water. He is a Director of ClimateWorks Foundation and World Resources Institute, USA.  He is a Trustee of World Wide Fund for Nature – India. He is also a Trustee of the Asia Society, USA. He is also a member of the Board of Governors of the Centre for Asian Philanthropy and Society. He is the Past President of Confederation of Indian Industry and also the Past President of the Indian Machine Tool Manufacturers' Association. 
The President of India conferred on Mr Godrej the "Padma Bhushan" on 3rd April 2003.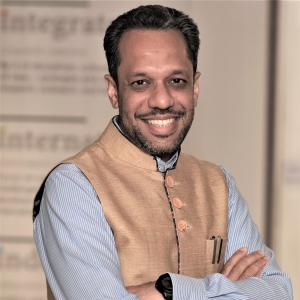 Dr Arunabha Ghosh
CEO, Council on Energy, Environment and Water
Dr Arunabha Ghosh is an internationally recognised public policy expert, author, columnist, and institution builder. He is the founder-CEO of the Council on Energy, Environment and Water, one of the world's 20 best climate think-tanks. Arunabha currently serves on the Government of India's G20 Finance Track Advisory Group and advises the Sherpa Track for India's G20 Presidency in 2022-23. In 2022, the UN Secretary-General appointed him to the High-level Expert Group on the Credibility and Accountability of Net-Zero Announcements by Non-State Actors. Dr Ghosh is currently Vice-Chair of the UN Committee for Development Policy, and is a member of several international advisory groups: Global Commission on the Economics of Water; High-Level Group of Economists, constituted by the French president for the One Planet Lab; and the High-Level Consultative Group for the U.S. Department of State's Energy Transition Accelerator. Co-author/editor of four books and with experience in 48 countries, he previously worked at Princeton, Oxford, UNDP (New York), and WTO (Geneva).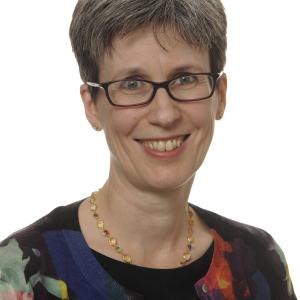 Vanessa Havard-Williams
Partner, Global Head of Environment & Climate Change, Linklaters
Vanessa founded Linklaters' global ESG practice and is a Partner Consultant to the firm. She is Interim Chair of UK Export Finance's Export Guarantees Advisory Council and sits on the board.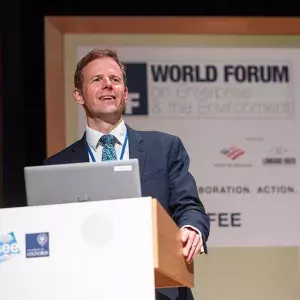 Professor Cameron Hepburn
Director, Smith School of Enterprise and the Environment
Cameron Hepburn is Professor of Environmental Economics at the University of Oxford, and Director of the Smith School. He also serves as the Director of the Economics of Sustainability Programme, based at the Institute for New Economic Thinking at the Oxford Martin School. Cameron has published widely on energy, resources and environmental challenges across disciplines including engineering, biology, philosophy, economics, public policy and law, drawing on degrees in law and engineering (Melbourne University) and masters and doctorate in economics (Oxford as a Rhodes Scholar). He has co-founded three successful businesses and has provided advice on energy and environmental policy to government ministers (e.g. China, India, UK and Australia) and international institutions (e.g. OECD, UN).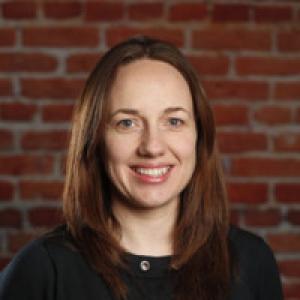 Fiona Howarth
CEO, Octopus Electric Vehicles
Fiona joined Octopus Energy in 2017 as Director of Smart Projects. She has been Chief Executive of Octopus Electric Vehicles for 6.5 years. Her previous experience includes at Hive and OVO Energy. She has a MEng in Engineering, Economics and Management for the University of Oxford.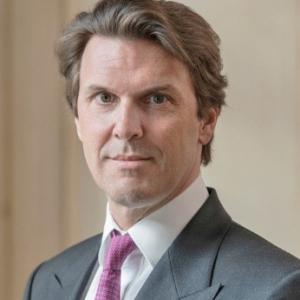 Hubert Keller
Senior Managing Partner, Lombard Odier
Hubert Keller has been a Managing Partner of the Lombard Odier Group since 2006. He is currently transitioning into the role of Senior Managing Partner, which he will assume fully as of 1st January 2023. Hubert Keller has been primarily involved with the Group's Asset Management business since 2009 and acted as the CEO of Lombard Odier Investment Managers until 31st December 2020. He leads the firm's work on sustainable investment, including aligning investment strategies and portfolios to the environmental transition and to a more inclusive economic framework. Hubert started his career at Compagnie Financière Tradition and SG Warburg Group. He subsequently moved to Deutsche Bank, working in corporate finance and capital markets before assuming global responsibility for Equity Capital Markets and becoming a member of the Executive Committee of its Global Banking division.
Watch at World Forum 2022: Innovative Finance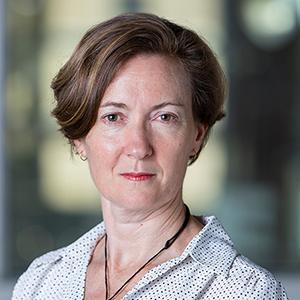 Suzi Kerr
Chief Economist, Environmental Defense Fund
Suzi Kerr is a Senior Vice President and the Chief Economist at Environmental Defense Fund.  After completing her PhD in Economics at Harvard she was Founding Director of Motu Research in New Zealand.  She has worked at the University of Maryland at College Park, Resources for the Future (USA), the Joint Center for the Science and Policy of Global Change at MIT, Stanford University and the University of the Andes in Bogotá, Colombia.  She was influential in creation of the New Zealand Emissions Trading Scheme, has advised several countries on carbon market design, was influential in the development of jurisdictional approaches to avoiding deforestation and leads the international 'Climate Action Teams' initiative. She is a member of the Advisory Board for the Climate Econometrics group at Oxford and the Scientific Committee of the Climate Economics Chair at the University Paris Dauphine-PSL.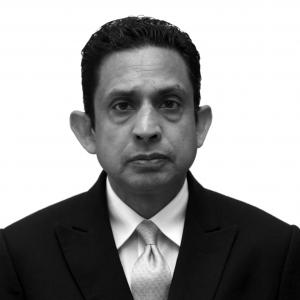 Uday Khemka
Vice-Chairman, SUN Group
Mr. Uday Khemka is Vice-Chairman of the SUN Group (a diversified family- owned, emerging market investment and industrial group focused upon new and renewable energy, electric mobility, and other sectors ), managing trustee of N.J. Khemka Foundation (India's most longstanding foundation to focus centrally on climate change mitigation, since the Earth Summit in Rio in 1992).  Co-Chaired the Clean Energy Finance Forum jointly established by P.M.  Modi and President Obama to catalyse investment towards India's 175 GW clean energy target for 2022.  Resourced the entry of the Climate Group into India and has been on its India board ever since. Key policy interests focus on large scale institutional climate finance (with respect to which he has been advising associations of sovereign and pension institutions since 2004), renewable energy policy,  and government policy to promote the electrification of transportation. Uday is also a Senior Climate Advisor (2019 to date) to the Institutional Investors Roundtable, a group of 45 of the world's largest sovereign wealth funds representing over $13 trillion.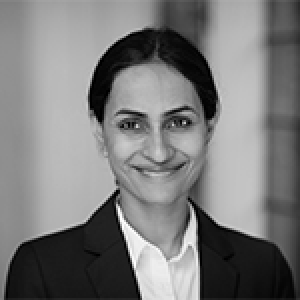 Dr Radhika Khosla
Associate Professor, Smith School of Enterprise and the Environment 
Dr Radhika Khosla is Associate Professor at the Smith School of Enterprise and Environment, School of Geography and the Environment, and Research Director of the Oxford India Centre for Sustainable Development, Somerville College, at the University of Oxford. She works on examining the productive tensions between urban transitions, energy services consumption and climate change with a focus on developing country cities. Radhika holds a PhD in the Geophysical Sciences from the University of Chicago and an undergraduate and master's degrees in Physics from the University of Oxford.
Watch at World Forum 2022: Disrupting the Energy Sector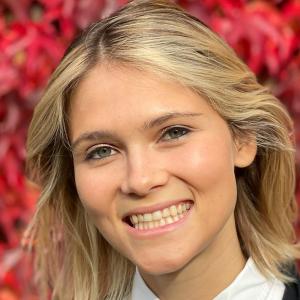 Lucy Lyons
Co-founder and CEO, Kestrix
Lucy Lyons is the CEO and Co-founder of Kestrix. After a first founding experience and working as an early employee at Plan A, Germany's first B2B SaaS carbon accounting scale-up, Lucy founded Kestrix together with CTO Matt Goodridge with the mission to become the data layer powering the built environment's climate transition. Kestrix is 'the Google Maps of heat loss' – using drone-enabled mass thermal image capture and AI to construct 3D heat loss models of buildings for cities at a time, Kestrix informs home energy retrofit planning, pricing, and verification. Through Kestrix, Lucy realises a long standing passion to decarbonise cities; she holds an MSc in Sustainability, Enterprise, and the Environment from Smith School at the University of Oxford, and a B.A. in Politics, Rights, and Development with a focus on Sustainable Urban Development from NYU. She is a Sigma Squared Fellow, joining a community of the world's most ambitious founders under 26.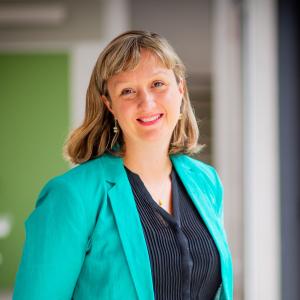 Sophie Marjanac
Accountable Corporations Lead, ClientEarth
Sophie Marjanac is an internationally recognised expert in climate change law and litigation, human rights and corporate management of climate risk. She leads our Climate Accountability Initative, which focusses on strategic litigation and other legal interventions to drive governments and companies towards reducing their emissions in line with the Paris Agreement. She is the lead lawyer in the ground-breaking Torres Strait Climate Case, which was the first climate case to be brought against the Australian Government on human rights grounds. She also leads the team's work on corporate accountability for greenhouse gas emissions, and financial sector stewardship on climate risk with high emitting companies.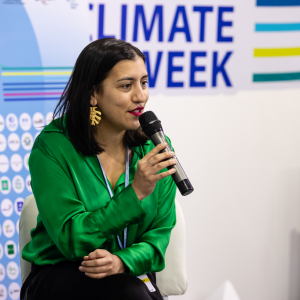 Alexis McGivern
Net Zero Standards Manager, Oxford Net Zero
Alexis McGivern is the Net Zero Standards Manager at Oxford Net Zero. She brings a policy background forged during her time at the International Union for Conservation of Nature (IUCN) and the Gallifrey Foundation, working on issues of plastic pollution. 
Alexis was previously Education Director of the School of Climate Change, an eight-week course that covers the basics of climate science.  This course had over 2,000 participants from around the world. She also co-founded 26,000 Climate Conversations initiative. 
She holds an MA in International Relations from the University of St. Andrews. She also holds an MSc/MPhil in Environmental Change and Management and an MBA from the University of Oxford, where she undertook a dual degree as a Pershing Square scholar.
Professor Mette Morsing
Director Designate, Smith School of Enterprise and the Environment 
Professor Mette Morsing is currently Head of the Principles of Responsible Management Education (PRME), UN Global Compact, in New York since 2020 (USA). She leads the United Nation's largest initiative on responsible management education with more than 800 business school and university signatories signed up to advance sustainability in leadership education. Previously, Professor Morsing held professorial positions at the Copenhagen Business School (Denmark), where she was the Founding Director of the Centre for Corporate Sustainability, and the Stockholm School of Economics (Sweden), where she was Executive Director of the Mistra Centre for Sustainable Markets (Misum).
Mette will be the next Director of the Smith School of Enterprise and the Environment, and Professor of Business Sustainability at the University of Oxford.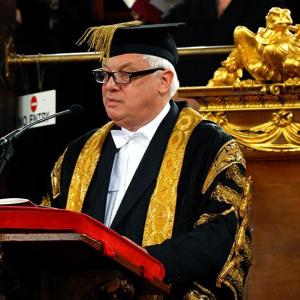 The Rt Hon the Lord Patten of Barnes, CH
Chancellor, University of Oxford
The Rt Hon the Lord Patten of Barnes is the Chancellor of the University of Oxford. He was educated at St Benedict's School, Ealing and Balliol College, Oxford, where he read Modern History and was elected a Domus Exhibitioner. Lord Patten is an Honorary Fellow of the Royal College of Physicians, Edinburgh, and Honorary Fellow of Balliol College, Oxford. He served as Chancellor of Newcastle University from 1999 to 2009, and was elected Chancellor of the University of Oxford in 2003.
His publications include What Next? Surviving the 21st Century (2008); Not Quite the Diplomat: Home Truths About World Affairs (2005) and East and West (1998), about Asia and its relations with the rest of the world.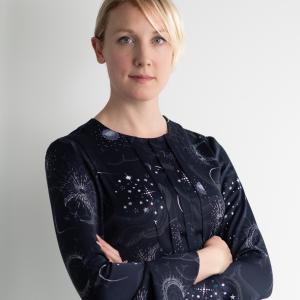 Emma Pinchbeck
CEO, Energy UK
Emma Pinchbeck is the Chief Executive of Energy UK, a position that she has held since July 2020. She is an expert in whole-economy decarbonisation and the energy transition. She also holds several board advisory positions. Emma has two children and shares childcare with her husband. She is passionate about efforts to improve diversity in the energy industry. 
From 2016-2020, she served as Deputy CEO of the trade body Renewable UK, in which role she also sat on the Board of Scottish Renewables. Prior to this, Emma was Head of Climate Change at WWFU-K. She has an MA from the University of Oxford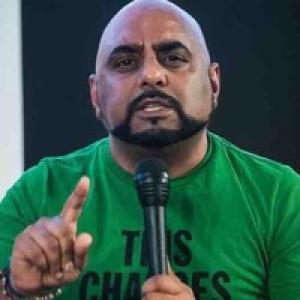 Asad Rehman
Executive Director, War on Want
Asad Rehman is the executive director of War on Want, where he organizes to put an end to poverty and injustice. Prior, he was the head of international climate at Friends of the Earth. Rehman has over 25 years of experience in the non-government and charity sector. He has served on boards of Amnesty International UK, Friends of the Earth International, Global Justice Now, and Newham Monitoring Project.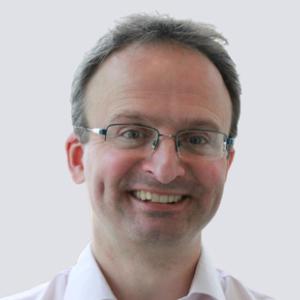 Ben Rimmington
Director General, Net Zero Buildings and Industry at the Department for Energy Security and Net Zero (DESNZ)
Before his current role, Ben Rimmington was Director General, Net Zero Buildings and Industry at the Department for Business, Energy and Industrial Strategy (BEIS) from June 2021 to February 2023. He moved to this role from the Department for Transport, where he was most recently the Director with responsibility for all EU Exit/Transition work relating to roads issues, from market access negotiations to delivery of traffic management infrastructure in Kent. He has previously held other senior civil service roles.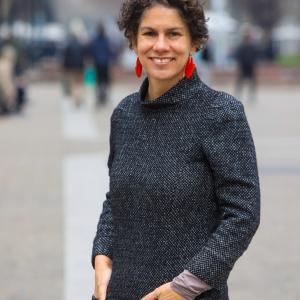 Professor Maisa Rojas Corradi
Minister for the Environment, Chile
Maisa Rojas Corradi is a physicist with a PhD in atmospheric physics from the University of Oxford.

Until March 2022 she was a full professor the Universidad de Chile and director of the Center of Climate and Resilience Research, CR2. Her research areas are paleoclimate and regional climate change, working on impact assessment in different sectors such as agriculture and water resources, using numerical climate models as analysis tools. She was coordinator of the Scientific Advisory Council on Climate Change and member of the COP25 Presidential Advisory Council. She was a Lead Author of the 5th Assessment Report (AR5) of the Intergovernmental Panel on Climate Change (IPCC) and Coordinating Lead Author of IPCC's 6th Assessment Report (AR6).
As Minister she oversees Chile's strategy for addressing the triple crisis of climate change, biodiversity loss and pollution. This requires putting Chile on a pathway for a just socio-ecological transition.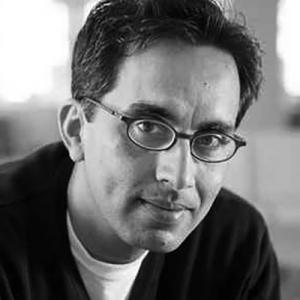 Dr Gireesh Shrimali
Head of Transition Finance Research, Oxford Sustainable Finance Group
Dr Gireesh Shrimali is the Head of Transition Finance Research at the Oxford Sustainable Finance Group and the Technical Lead in the Secretariat for the UK Transition Plan Taskforce, established by HM Treasury in 2022. 
His research focus is on renewable energy finance and policy, on the catalytic role of finance in getting to net zero, and on pathways for provision of low-cost, long-term capital for clean energy transition. He is also focusing on ESG issues, such as climate financial risk measurement and management, strategies for net zero transitions, and transition bonds as well as Scope 3 emissions. 
He holds a PhD from Stanford University, an MS from the University of Minnesota, Minneapolis, and a BTech from the Indian Institute of Technology, New Delhi. Prior to his academic/research career, he has over nine years of industry experience designing high-speed networking and computing systems.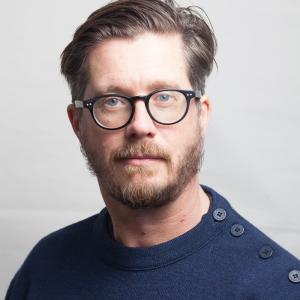 Jasper Teulings

Director, Climate - Strategic Litigation, CIFF
Jasper Teulings joined CIFF's Climate team in 2021 as Director Strategic Litigation.
Before joining CIFF Jasper was General Counsel/Advocaat at Greenpeace International in Amsterdam, leading its legal team on strategic litigation projects across the globe since 2004. He worked in private practice as a media lawyer and civil litigator in Amsterdam for 10 years prior to Greenpeace.
He has served on the (Supervisory/Advisory) Boards of the Foundation for International Law and Environment (FILE), EarthRights International, SOMO and the University of Amsterdam Law School.
After reading law at University of Amsterdam and University of Kent at Canterbury, Jasper clerked at the Amsterdam Court of Appeals.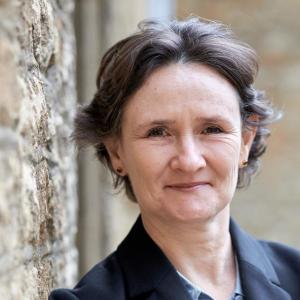 Professor Irene Tracey CBE
Vice-Chancellor, University of Oxford
Professor Irene Tracey, CBE, FRS, FMedSci, became Vice-Chancellor of the University of Oxford on 1 January 2023. She was previously Warden of Merton College, Oxford, her alma mater. She is also Professor of Anaesthetic Neuroscience in the Nuffield Department of Clinical Neurosciences.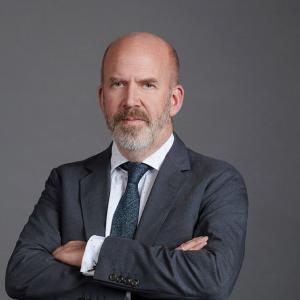 Jeff Twentyman
Chair, Sustainability and Responsible Business, Slaughter & May
Jeff Twentyman is Chair of Sustainability and Responsible Business at the international law form Slaughter and May where he has advised international  business corporations on corporate transactions, capital markets, governance  and sustainability. He is chairman of the Commonwealth Education Trust and a non-executive director of the Green Finance Institute.  He is a member of the Legal Reference Board for the Better Business Act campaign and of the Advisory Council for Blueprint for a Better Business. In addition to his work as a lawyer and director, he advises businesses on their sustainability objectives, governance and leadership and also climate tech/innovation start-ups.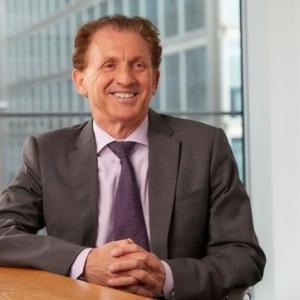 Nigel Wilson
Group Chief Executive, Legal & General
Nigel joined Legal & General in 2009 and was appointed Group Chief Executive in 2012. His management responsibilities cover the four divisions; LGC, LGRI, LGIM and Retail. During his ten year tenure as CEO L&G has delivered compound annual growth in operating profit of over 10% and Return on Equity over 20%. Nigel was a recent member of Michael Gove's "Levelling Up" committee and of Boris Johnson and Rishi Sunak's "Build Back Better" Business Council. In 2021 Nigel chaired the Bank of England and FCA's Climate Financial Risk Forum, Innovation Working Group. He was also a member of the expert group advising on the government's Social Care Green Paper and the Life Sciences Industrial Strategy Implementation Board. In 2015-2016 Nigel was a member of the David Cameron's Business Advisory Group. In 2016-2017 he was Chairman of the Investment Association's review of Executive Pay and the government's review of Mission Led Business. In 2017-2018 he was a member of the government's Patient Capital Review Industry Panel and a Commissioner in the Resolution Foundation's Intergenerational Commission. Nigel's professional awards include 'Change Maker of the Year' at the Seven Hills Change Makers Summit (2019), 'Most Admired Leader' award at Britain's Most Admired Companies Awards (2017), for Management Today and City AM's "Business Personality of the Year" (2014). Qualifications include a PhD from the Massachusetts Institute of Technology where he was a Kennedy Scholar, and a recipient of the Alfred P Sloan research scholarship. Nigel also worked at the National Bureau of Economic Research (NBER).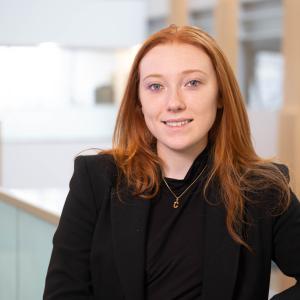 Charlotte Wargniez
MSc Student, Smith School of Enterprise and the Environment
Charlotte Wargniez is an Aurora Scholar pursuing a MSc in Sustainability, Enterprise, and the Environment (SEE) at the Smith School. She has completed a HBSc at the University of Toronto and is now a Research Assistant at the School of Geography and the Environment.