World Forum Speakers have included:
Bill Clinton, President of the United States (1993 to 2001)
Mohamed Nasheed, President of the Maldives (2008-2012) 
Dame Ellen MacArthur, Founder, Ellen MacArthur Foundation
The Rt Hon Alok Sharma MP, COP26 President
Julia Hoggett, CEO, London Stock Exchange
Lord Deben, Chair, Climate Change Committee
Md. Abul Kalam Azad, Special Envoy of the Climate Vulnerable Forum (2020-2022)
Judith Gough CMG, British Ambassador to Sweden and British Ambassador to Ukraine (2015-2019)
Dr Urjit R. Patel, Vice President, Investment Operations, Asian Infrastructure Investment Bank
World Forum 2022 highlights
Video transcript

Professor Cameron Hepburn
The theme of today is disruption. So we do need to disrupt some established orders. We need to collaborate because we have to collaborate on these international and global environmental challenges, and we have to act because we're running out of time. This is not a day for grand speeches. It's a day focussed on what do we need to do and how do we do it, and who has to do it and when do they have to do it and what help do they need and how can we navigate and move the pieces around?

Professor Dame Louise Richardson
It need hardly be said that this forum is taking place at a time of unprecedented global fragility, geopolitically, economically, societally and environmentally. And underpinning all of this, of course, is the climate emergency and the really narrowing window that we have to avert catastrophic climate change.

Alok Sharma
We know the opportunities presented by a clean and sustainable transition built on collaboration, on action and on disruption are vast environmentally and economically. And we know that the risks of falling short are potentially catastrophic for countries and communities around the world. We really should need no further motivation and we will be judged by other populations and by current and future generations on whether or not we rise to this challenge.

Ranjita Ranjan
So we need to engage with businesses in order to find those solutions and to accelerate our transition to net zero. The World Forum on Enterprise and the Environment is a vital annual metronome that presses with urgency and with global cooperation, bringing research and practise together with an attitude of positive disruption, but also seeking solutions of a solutions oriented mindset.

Md. Abul Kalam Azad
So Bangladesh having its energy transition in the last decade from 47% coverage to 100% coverage on electricity. Where are we are suffering with the energy crisis. Last year, our government scrapped ten coal based power plants. So we are living in the same world. We are on the same boat. If you emit one unit of carbon here that reflects all over for you and for me also. We need to keep that in mind.

Professor Amory Lovins
For many decades, I've worked largely with the private sector because I want to get stuff done at scale and the private sector is particularly good at that. So anything that blends enterprise with making sure that we can have a clean, safe, prosperous, fairer future for all definitely gets my attention. And I'm very pleased with the quality of the colleagues I get to learn from here.

Dr Radhika Khosla
Electrification of transport, of heating and tackling cooling are really, really essential. We know that the largest number of deaths from climate disasters come from extreme heat, more than floods, droughts, anything else, you know, extreme heat is what kills the most. By the end of the century, the demand for cooling is going to be more than the demand from heating.

Dr Mallika Ishwaran
I mean, this is the moment where, you know, businesses should sieze the opportunity, the economic opportunities that this sort of space of low carbon provides and step in and positively and proactively to provide those solutions and to really drive progress in the energy transition. So having a group of deep thinkers, but coming from such a range and diversity of perspectives and all focussed on the single sort of task of how do we accelerate the energy transition? I mean, I think it's is inspiring and hopefully generates new ideas and new sort of collaborations. So that's why I'm here.

Professor Eric Beinhocker
The surest way to get to net zero is to drive the costs of clean energy down below the costs of dirty energy as quickly as possible. The good news is this will save us huge amounts of money and be very good for the economy. And because of this learning, by doing effect again, the more we make, the faster we go with clean technologies, the cheaper they get. By going fast we save $12 trillion in global energy costs. Going faster is cheaper.

Professor Dame Louise Richardson
Collaboration, disruption and action. Collectively, these themes are meant to convey the opportunity to concentrate climate action on the areas that make the greatest real difference catalysing positive impact loops with multiplier effects and collaborating across systems to avoid unintended consequences and bring about the scale of change that's necessary.

 
If you are interested in discussing involvement in The World Forum on Enterprise and the Environment 2023, please contact Amy Wevill
To further engage with the Smith School
Partners
Associate Sponsors:

Bank of America is guided by a common purpose to help make financial lives better through the power of every connection. The company is delivering on this through responsible growth with a focus on our environmental, social and governance (ESG) leadership. ESG is embedded across Bank of America's eight lines of business and reflects how the company helps fuel the global economy, builds trust and credibility, and represents a company that people want to work for, invest in and do business with. It's demonstrated in the inclusive and supportive workplace they created for their employees, the responsible products and services they offered to their clients, and the impact they make around the world in helping local economies thrive. An important part of this work is forming strong partnerships with nonprofits and advocacy groups, such as community, consumer and environmental organizations, to bring together their collective networks and expertise to achieve greater impact.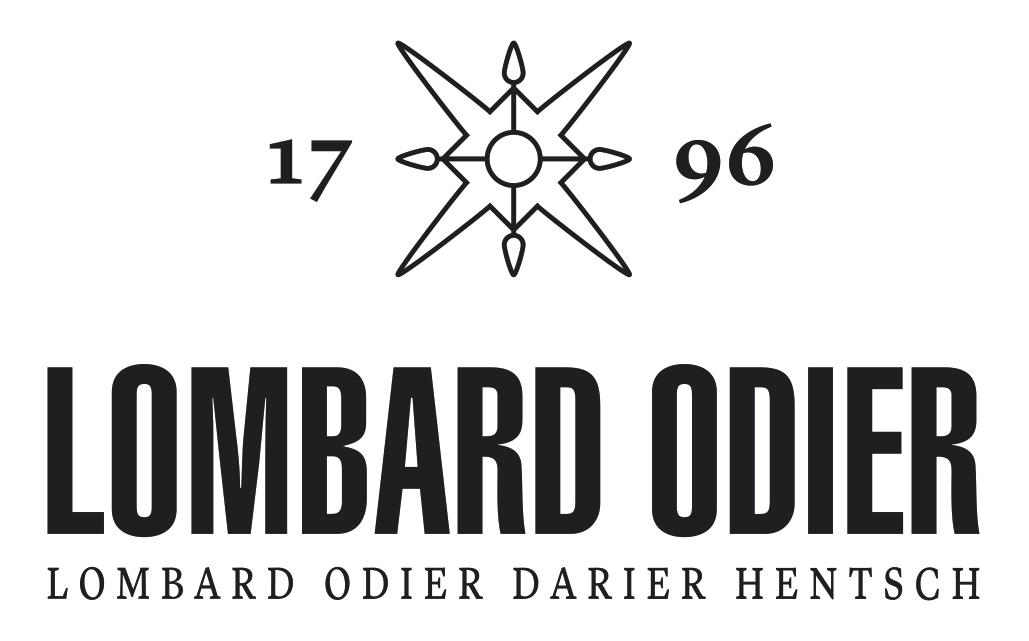 Lombard Odier is an innovative bank of choice for private and institutional clients seeking a tailored, sustainable approach to wealth and asset management. The Firm creates sustainable value for their clients via innovative investment solutions that seize the opportunities of the transition to a CLIC® (Circular, Lean, Inclusive and Clean) economy. It aspires to become the leading independent firm for sustainable investing. Lombard Odier works in collaboration with the world-renowned University of Oxford to foster sustainable investment research, with a particular focus on climate change, circular economy and nature.
Academic Partner: Oxford Martin School
Thematic Partner: Hakluyt