How to Save the Planet: Degrowth vs Green Growth?
This event has already happened
Scroll down to read documents and information related to it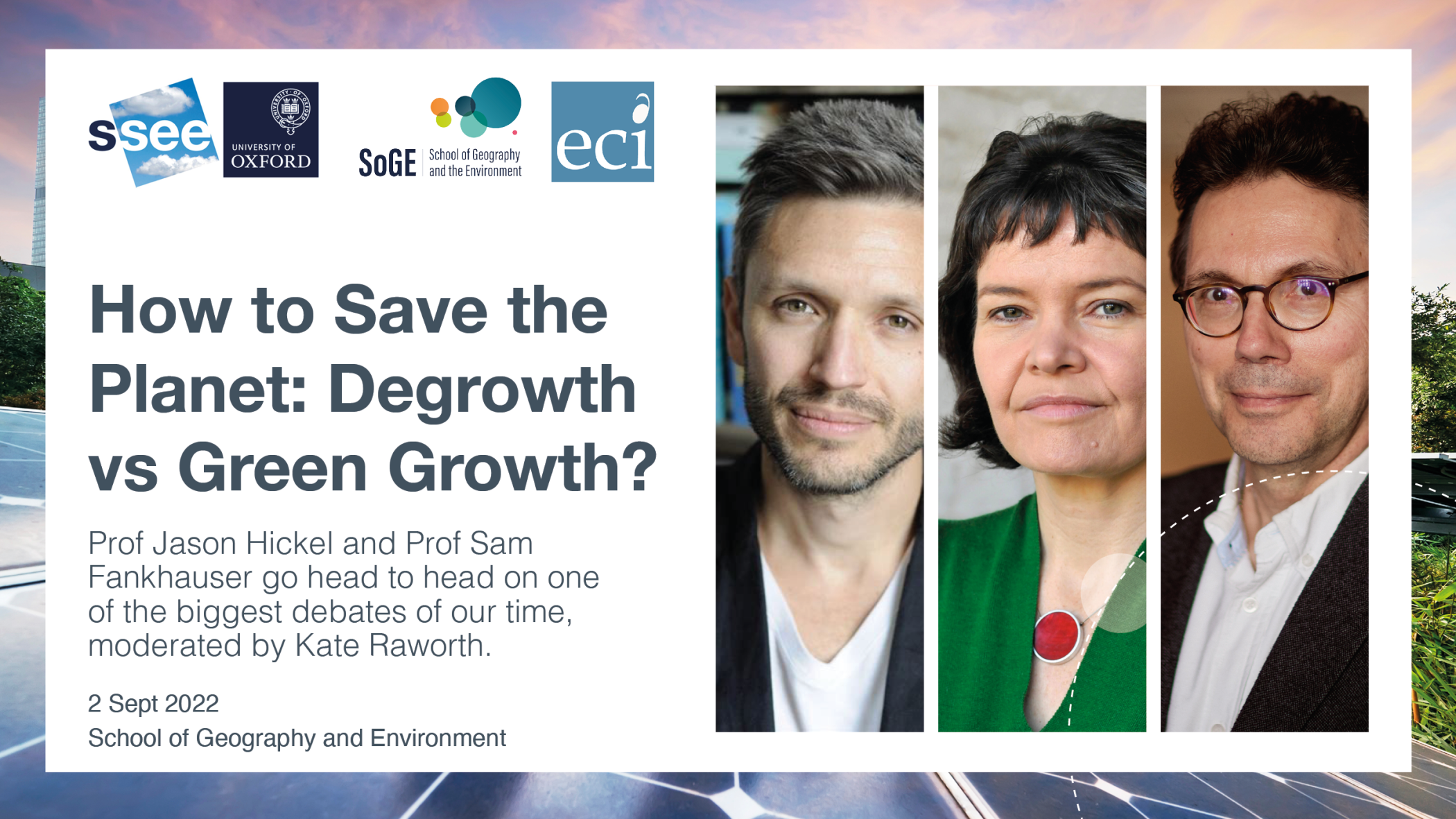 | | |
| --- | --- |
| Date | Friday 2 September 2022 |
| Time | 17:30 - 19:00 |
| Location | School of Geography and the Environment |
| People | |
| Online | |
As the climate crisis looms ever larger, a critical question has taken the stage: is economic growth incompatible with ecological sustainability? Green growth and degrowth proponents take staunchly different stances, but they do agree on one thing: overhauling the current economic growth model is necessary to avoid catastrophic climate change and ecological degradation. How to do it, on the other hand, is up for debate. 
At Oxford University's School of Geography and Environment, Professor Samuel Fankhauser, a leading academic on green growth, and Jason Hickel, a leading academic on degrowth, go head to head on one of the biggest questions of our time. This panel will be moderated by Professor Kate Raworth, author of Doughnut Economics.