MSc in Sustainability, Enterprise and the Environment
In brief
Start date
1 October 2024
Duration
12 months
Time commitment
Full time
Location
Oxford
Fees
Home
£25,170
Overseas
£39,280
Deadlines
Applications for 2024/25 intake are now open
Contact
Dr Laurence Wainwright: mscenquiries@smithschool.ox.ac.uk
Overview
Our MSc in Sustainability, Enterprise and the Environment (MSEE) aims to address two fundamental challenges of our time: making the transition to a zero-carbon and environmentally sustainable economic model, and simultaneously enabling sustainable development for everyone, poor and rich alike.
The course views these challenges through the lenses of finance, economics and enterprise – the Smith School's core strengths. This full time 12-month course is designed for current and future decision-makers who wish to:
Deepen their expertise in economics, finance and business
Broaden their understanding of the scientific, technological and cultural aspects of climate change and sustainable development
Learn how to lead impactful change within enterprise.
Our course is aimed at both recently completed undergraduates and graduates as well as early- to mid-career professionals.
MSc in Enterprise and the Environment
Video transcript

We are pushing too hard against the boundaries of this planet and we're doing so at our own peril. We have to fundamentally shift the way that we think about the interaction between economies, human society and nature. You don't have to start soon, we've got to start now in terms of addressing these challenges, and I think industry is crying out for professionals with training in in these fields, in climate science. You know they want someone who can walk into a room and confidently speak about the physics of climate change, just in the ways they want someone who can understand ESG metrics and be able to interpret those properly. So there's a great need for formal qualifications in these fields and we're really giving that in this programme.

Should I compensate the next generation that I've used up that non-renewable natural capital and the next generation doesn't have it.

We're looking for a range of different applicants – we might have people coming straight from a bachelor's degree coming into the Master's programme, we may have people with five, seven, ten years of work experience, mid to early career professionals. We're looking for people who are genuinely passionate about all things sustainability and have a real desire to get a rigorous understanding of the natural and social sciences, and to actually use that after they finish the course and go out into the world and lead impactful change towards net-zero sustainable development. We're talking in excess of 500 people interested in the programme, we're taking around 20 places, so it's phenomenally competitive.

Prices are being driven up which is good for a sustainable economy, what about the people who are being subjected to that?

We're looking at these problems through the lens of a finance economics business, we're saying, for better or for worse, the mess that we find ourselves in is a large result of human nature for starters, but also business and markets but paradoxically these mediums and these entities are also the way the way out of this problem. Oxford is a really special place, you can kind of sense it in the air, there's something magical about this place. There's a plethora of activities that go on outside of the classroom here at Oxford whether it be the colleges and the rich experience that college life brings which is the defining part of your experience at the university of Oxford, whether it be a range of leadership activities and opportunities to take on, whether you're captain of a sports team, whether you're in the Oxford Union and you're debating. There's a magical feeling when you step into the library and you think about all those who have been here before, and the remarkable things that they've done, and you almost feel a sense of obligation to manifest your potential in the world to, fulfill the ideas of what this university is about. I've worked and studied now at five different universities around the world and I have to say that this is by far the most impressive place that I've seen in terms of the opportunities that are that are available to students. It's an incredibly diverse cohort in the class, we have something like 14 or 15 nationalities represented in the 24 students which is quite phenomenal when you think about it. The diversity of age is very useful, some of the younger ones are able to learn from those who have worked for a couple of years, in some cases many years, and vice versa as well, there's a really rich interchange and you know. I say to the students they'll learn as much from the person sitting next to them as they will from us at the front of the room.

In my lifetime the world population has gone from 3.5 billion to 7.5 billion you can see the environmental consequences of that and the unsustainable conditions that go with it.

We're really passionate in this course to equip students with the leadership skills that they need to go out into the world and lead impactful change towards net-zero sustainable development. Let's actually supplement your in-class experiences of leadership with a whole range of other activities at the University, so when you go out into the world you actually can become a leader, and we take that incredibly seriously. This course is grounded in reality, it's realistic rather than idealistic about the world and I think that appealed to many applicants. It's a really exciting time to be doing this course and you're doing it at the top School of Geography in the world, at one of the world's best universities overall. It's a brand new course. it's exciting, it's innovative, the teaching team is really star-studded. These are the best of the best, we're just hugely excited about this programme and we really do welcome your applications.
Course design
In the post-Covid-19 world, leaders of enterprise will need to be increasingly resilient and able to cope with previously unseen levels of complexity and uncertainty. They will also need to lead with empathy and emotional intelligence, and foster diversity and inclusion through deeper levels of socio-cultural awareness.
The MSEE will provide you with both the academic knowledge and practical skills needed to thrive in the post-pandemic landscape and play a leading role in reorienting the relationship between enterprise, society and the natural environment.
This course has three overarching aims, to:
Develop a critical understanding of the nature, drivers and trajectories of climate change and economic development
Examine the role of enterprise and its relationship to environmental and development challenges across a range of risks, technological innovations, investment opportunities and policy responses
Enable students to integrate and apply their interdisciplinary knowledge, advanced methodological skills and science-policy-enterprise network to foster innovation and scalable progress toward net zero and sustainable development (NZSD).
The MSEE comprises:
Eight core modules
Two electives
A 15,000-word dissertation.
Our approach combines directed teaching, self-regulated learning, structured engagement with enterprise and formal assessment.
Combined programmes
The MSEE can be coupled with an MBA as part of the Oxford 1+1 MBA programme.
Field trips will explore the role of enterprise in tackling the NZSD challenges.
Induction field trip the week before the start of the course
Two one-day trips in each of Michaelmas and Hilary Terms
A week-long field trip at the end of Hilary Term.
During the week-long trip, you will visit a selected region to connect with individual companies and their supply chains in order to bring to life critical concepts and apply your learning.
Field trip costs are included in the course fee, and any specific accessibility issues will be taken into account when planning the visits.
Our course is taught through lectures, seminars and workshops, together with field trips, which provide in-depth exploration of key issues. The elective modules are tutorial-style with discussion, in smaller groups.
Teaching is delivered by academic staff from the Smith School and School of Geography and the Environment as well as other departments across the University. In addition, guest lectures from enterprise, such as the Smith School's Business Fellows, add to the breadth of teaching expertise.
The course is structured across three terms, progressing from broad-based concepts and skills to increased application and engagement:
Michaelmas Term: Nature and sources of climate emergency and development challenges, including scientific underpinnings and conceptual building blocks aimed at framing and understanding the problems and trade-offs posed by NZSD
Hilary Term: Integrated assessment of potential solutions and pathways, offering applications and solutions
Trinity Term: Implementation of knowledge and solutions through the enterprise forum and dissertation preparation.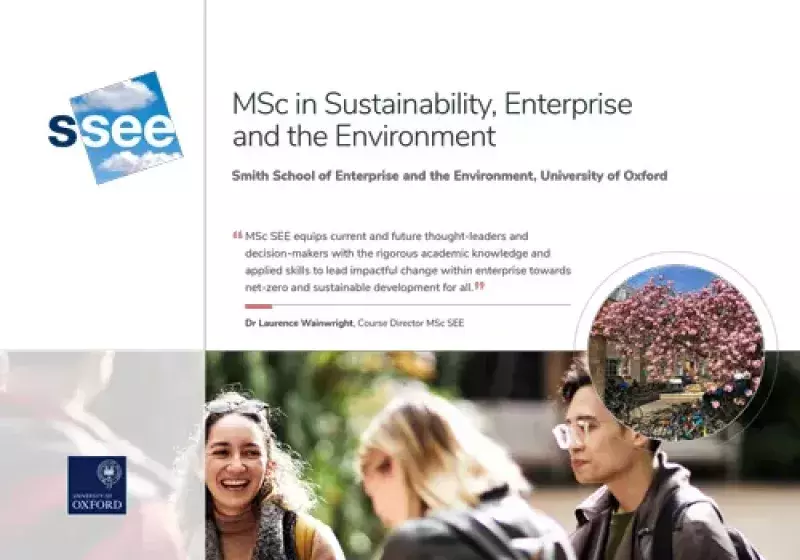 MSc in Sustainability, Enterprise & the Environment (pdf)
(20 pages, 4.2 MB)
Enterprise forum
The forum consists of weekly sessions, led by expert practitioners discussing different topics directly related to achieving the NZSD goals. The model is:
Purpose and impact driven, guided by clearly defined challenges associated with NZSD
Demand-driven, based on co-production, sustained and strategic dialogue with enterprise partners about their needs and the challenges they face, and the demand for innovation, knowledge, and skills
Practical and realistic in terms of small, targeted actions and inputs – by both students and enterprise partners – that can produce outputs.
The Forum allows you to put your academic knowledge and skills into context and practice, and includes development of leadership skills, mentorship with business fellows, case-based learning, guest lectures and seminars on personal effectiveness. It provides an opportunity to create genuine working partnerships that are valuable for both enterprise and students.
Teaching team
The MSEE is taught by experts from the University of Oxford School of Geography and the Environment, and draws on expertise from across the University, including the Saïd Business School, the Blavatnik School, the Oxford Department of International Development and the Department of Economics.
Applying & selection criteria
Applications are made via the University of Oxford central graduate admissions. Applications for 2022 to 2023 are now closed, applications for 2023 to 2024 will open on 1 September 2023.
Date
Description

12:00 midday UK time

date TBC

Applications more likely to receive earlier decisions

12:00 midday UK time

date TBC

Latest deadline for most Oxford scholarships

Final application deadline for entry in 2023 to 2024
Proven and potential academic excellence
Degree-level qualifications
As a minimum, you should hold or be predicted to achieve the equivalent of a UK first-class or strong upper second-class undergraduate degree with honours, in any discipline.
If your degree is from the USA, the minimum GPA sought is 3.7 out of 4.0.
If your degree is not from the UK or the USA, visit our International Qualifications page for guidance on the qualifications and grades that would usually be considered to meet the University's minimum entry requirements.
Other qualifications, evidence of excellence and relevant experience
You should demonstrate an interest in sustainable development and net zero, and intersections with enterprise. Evidence of any relevant practice experience should be outlined, but is not required.
English language requirement
Candidates will be asked to provide:
Official transcripts
A CV
A personal statement of up to two pages
An essay of up to 2,000 words
Three references
Your application should be supported by three written references, at least two of which must be academic, giving evidence of intellectual ability, academic achievement and motivation, and ability to work effectively both independently and with others. Please contact the Course Director if you are unable to provide two academic references.
Please note: No Graduate Record Examination (GRE) or GMAT scores are sought.
The University of Oxford, School of Geography and the Environment, and Smith School of Enterprise and the Environment are committed to fostering an inclusive culture which promotes equality, values diversity and maintains a working, learning and social environment in which the rights and dignity of all its staff and students are respected.
You can find out more about the University of Oxford's stance and policies on equality, diversity and inclusion on the University's website.
Fees & funding
Annual fees for MSc SEE for 2023 to 2024 academic year:
| Fee status | Annual course fee |
| --- | --- |
| Home (UK, Republic of Ireland, Channel Islands & Isle of Man) | £ TBC |
| Overseas (including EU) | £ TBC |
For the 2022–23 academic year, likely living costs for full-time study is between £1,215 and £1,755 for each month spent in Oxford. Full information, including a breakdown of costs in Oxford for items such as food, accommodation and study costs, is available on the University's living costs page.
University-wide scholarships
Scholarships are usually awarded on the basis of academic excellence and potential.
There are over 1,100 full or partial graduate scholarships available across the University. You will be automatically considered for over two-thirds of Oxford scholarships, if you fulfil the eligibility criteria and submit your graduate application by the relevant January deadline. Many of these scholarships also assist with accommodation and living expenses. Further information on the University website.
Some University-wide scholarships relevant to MSc SEE are:
The Rhodes Scholarship, arguably the world's most prestigious academic scholarship, the Rhodes Scholarship covers all tuition fees and provides a stipend for living expenses. The Oxford 1+1 option (MSEE + MBA) can also be taken as part of a Rhodes scholar's study plan. There is a separate application process for the Rhodes Scholarship. 
The Weidenfeld-Hoffmann Scholarships and Leadership Programme
The Oxford-Indira Gandhi Graduate Scholarship, tenable at Somerville College and for Indian nationals or graduates of Indian universities.
MSc MSEE-specific scholarships
Lack of financial resources should not be a barrier to talent. In recognition of this, we offer a number of scholarships specifically for the MSEE. You do not need to complete a separate application, in most cases you will be eligible by having applied for MSEE. We may ask you to complete a short statement to assist us in making decisions on awards.
Applicants can and often do receive more than one scholarship. An outstanding applicant may receive a number of smaller scholarships to the total amount needed to cover full tuition fees for MSEE and one year's living expenses.
We regularly add to the list below as we continue to receive support from generous benefactors.
The Aurora Energy Research Scholarships
Aurora Energy Research Ltd has donated £500,000 for nine scholarships to be awarded between 2021–2026, as well as a founding gift to the Smith School's Director's Fund. Two scholarships will be awarded to students starting MSc SEE in October 2022. The scholarships cover tuition fees and an allowance for living costs.
The Linbury Scholarship
The Smith School is grateful to The Linbury Trust for continuing to support the Smith School by funding scholarships in MSc SEE.  A full scholarship will be awarded to one student in each of the next three years.  Scholarships are awarded on the basis of academic merit and financial need. 
Partnership with Reuben College
Reuben College is generously providing an Oxford-Reuben Access Scholarship for a student on MSc SEE, or a DPhil, for entry in 2023/24.
Reuben College was founded to focus on interdisciplinary research that addresses 21st century challenges; Environmental Change is one of the College's four research themes.  The community's values align closely with those of MSc SEE and the Smith School more widely: impact-driven, entrepreneurial, innovative and inclusive.  
Professor Sam Fankhauser, Academic Director of MSc SEE, is an Official Fellow of Reuben College. 
Oxford FirstRand Scholarships
Applicants for the MSc in Sustainability, Enterprise and the Environment, ordinarily resident in South Africa, and have not previously studied at a university outside of South Africa. The successful applicant will demonstrate the potential to be a destiny changer, to rise to a position of leadership and influence. This scholarship is for full-time study only and offers full course fees, plus maintenance expenses for a single postgraduate living in College accommodation.
These scholarships aim to attract applicants from South Africa who demonstrate the greatest potential to become the leaders, influencers, decision-makers, and opinion-makers of the future.
To for more information and application process visit the FirstRand website.
Other Scholarships available:
Bradley Wilson Scholarship in Geography and the Environment
SoGE MSc scholarship for UK Black and Mixed-Black Applicants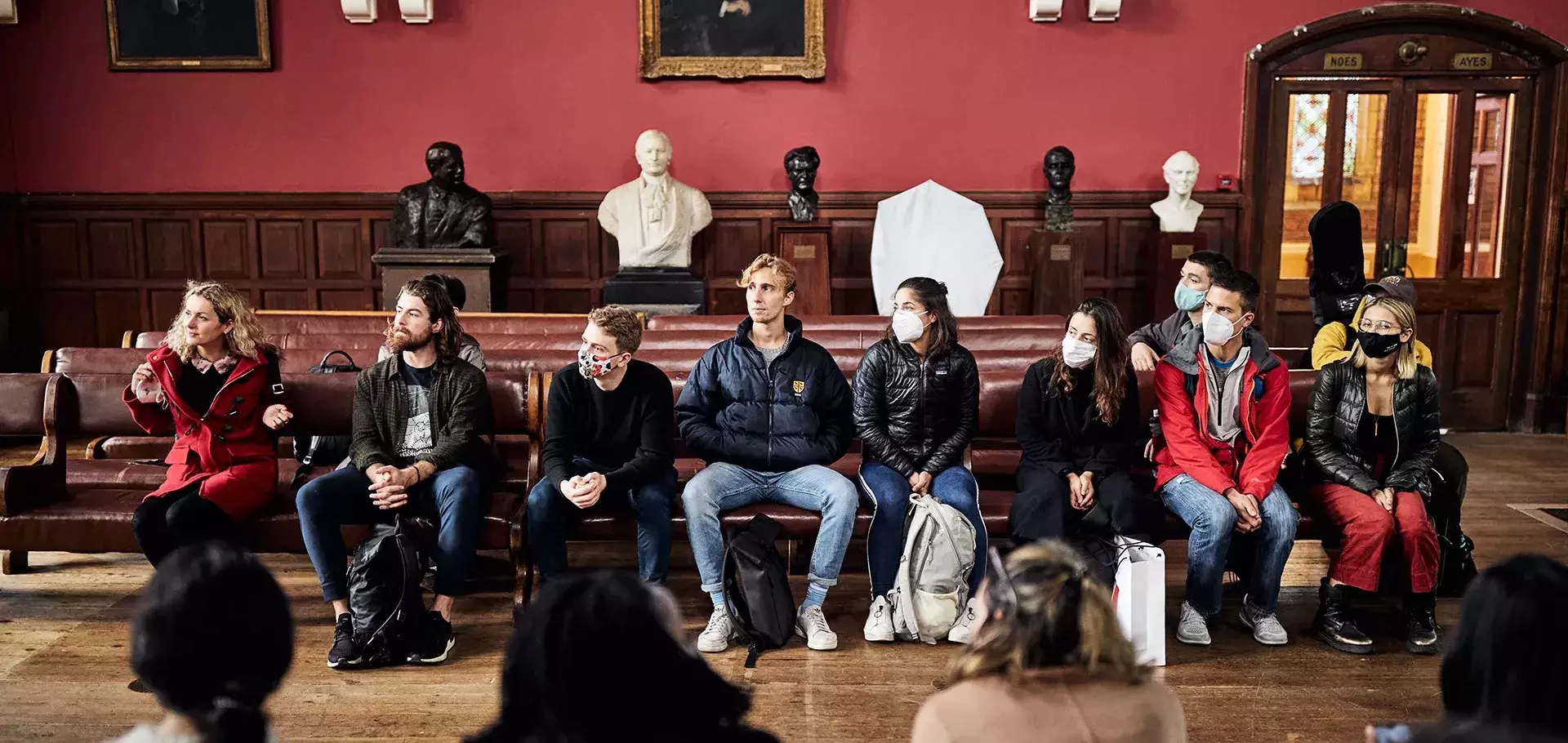 Graduate stories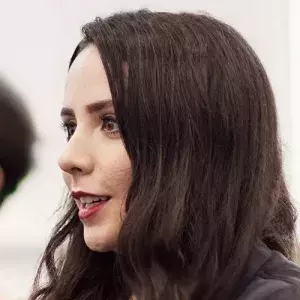 My goal has always been to create a better world for future generations. I decided to do this by working in corporate sustainability and helping companies embed the UN Sustainable Development Goals into their core operations

Claudia Herbert Colfer, Linbury Scholar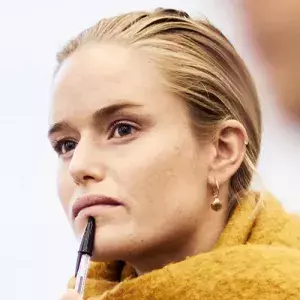 My aspiration is to be a pioneering environmentalist who consults with enterprise, governments and local communities to drive real, immediate change and long-lasting impact, particularly in Sub-Saharan Africa. The programme as well as the networks and connections I will make through it will help spearhead my career in this direction.

Katherine Polkinghorne, Weidenfeld-Hoffman Scholar

Disclaimer: The information appearing on this website / in this document is to be used as a guide only. The final and binding details pertaining to cost, selection criteria and required documents for application are those appearing on the central University of Oxford graduate admissions website. The final and binding details pertaining to course structure and content will be those given in the MSc SEE course handbook in September 2022. Covid-19-related restrictions may mean that some minor to moderate changes have to be made to the inaugural cohort of the course – for example, some components being taught online, and field trips being local rather than regional/international. Meeting selection criteria does not assure selection. It is likely that the course will be oversubscribed, meaning many qualified candidates may miss out on a place. The teaching staff list is subject to change.
MSc News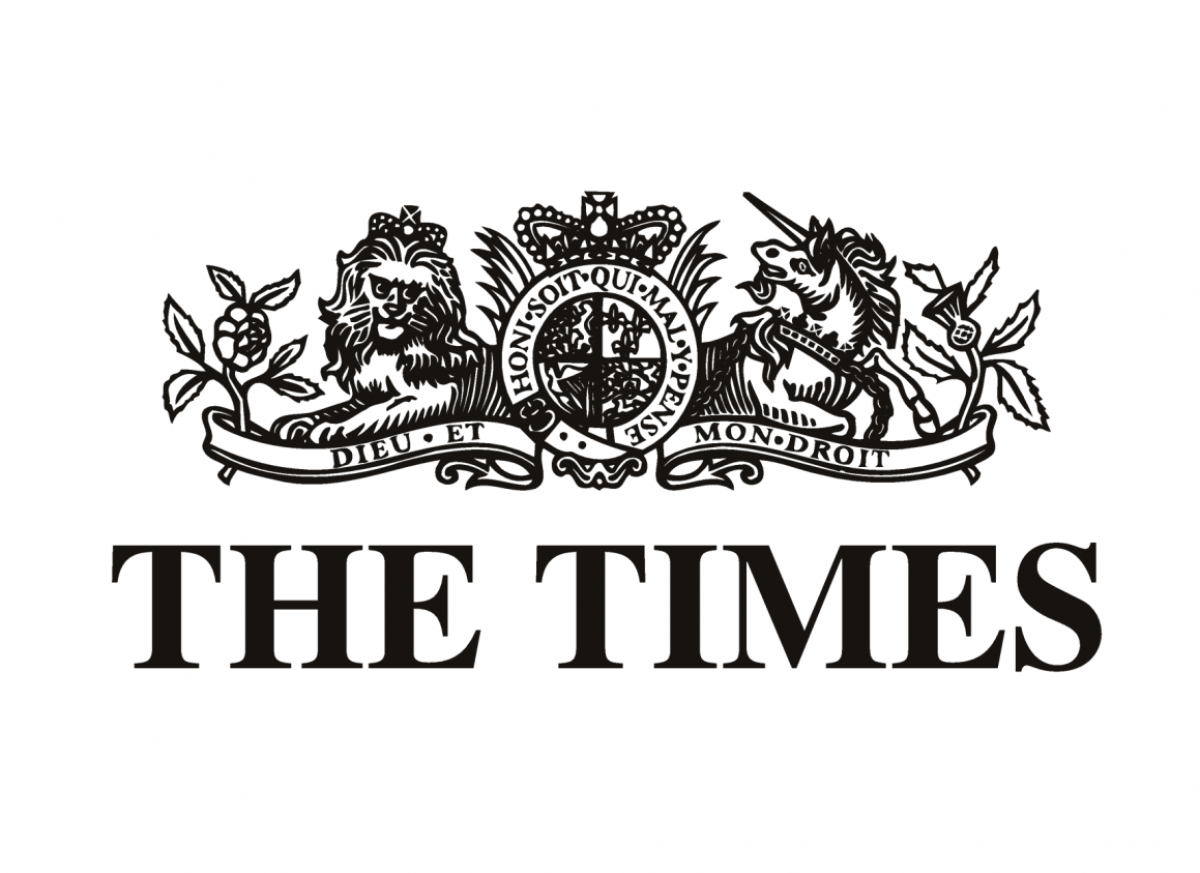 IN THE NEWS
Dr Laurence Wainwright comments on the appointment of Steve Barclay MP to the role of environment secretary in a letter to the Times' editor. "With a background of the City, Sandhurst, health, and EU negotiations, he is an eclectic and somewhat odd choice for the role, perhaps illustrating the lack of priority the government gives to the portfolio. Countries leading the charge on sustainability are increasingly giving environmental ministerial roles to those who have qualifications and experience in the field, rather than simply handing it out as a second-class role for someone who has been demoted."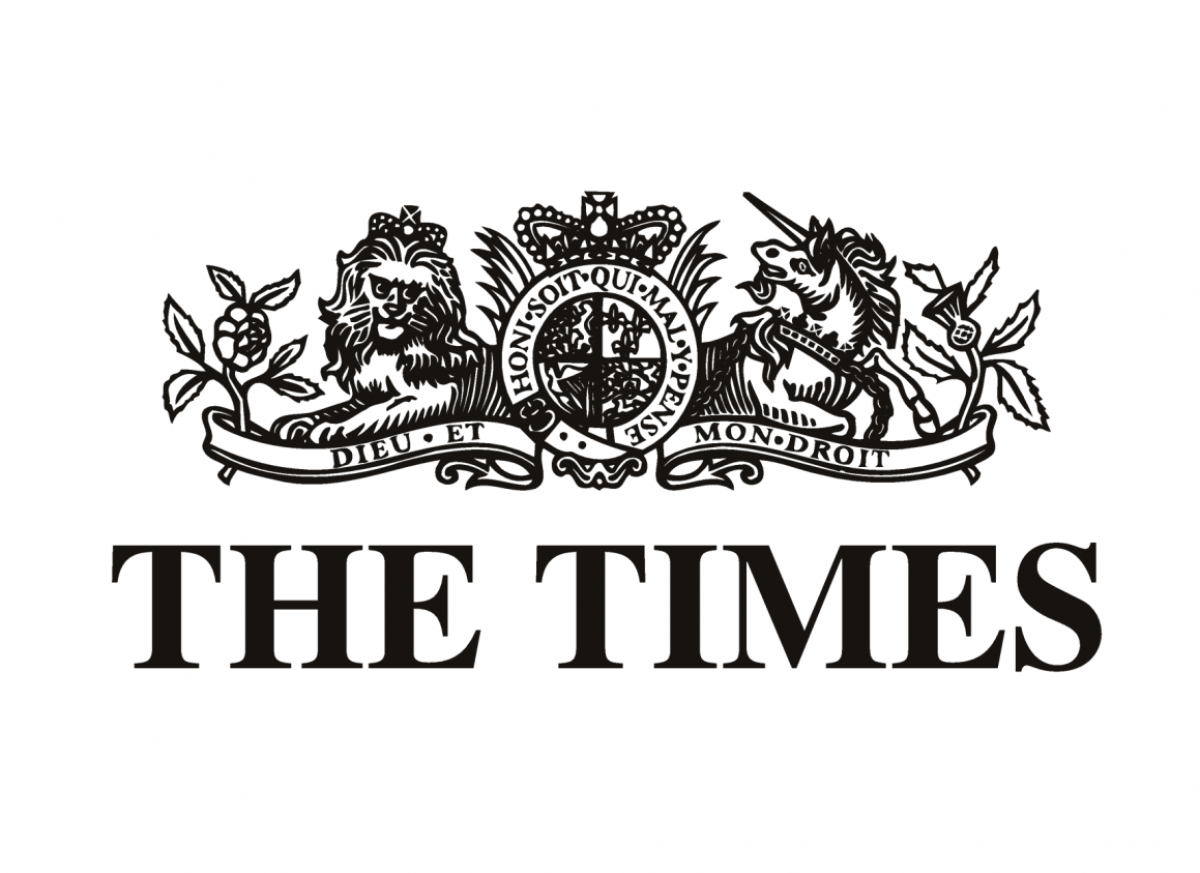 IN THE NEWS
Coverage of Kestrix, a startup co-founded by Oxford Smith School MSc graduate Lucy Lyons. Kestrix uses thermal drones and AI to map how heat leaks from buildings to enable better and faster retrofitting of building insulation, and recently received investment from venture builder Carbon13.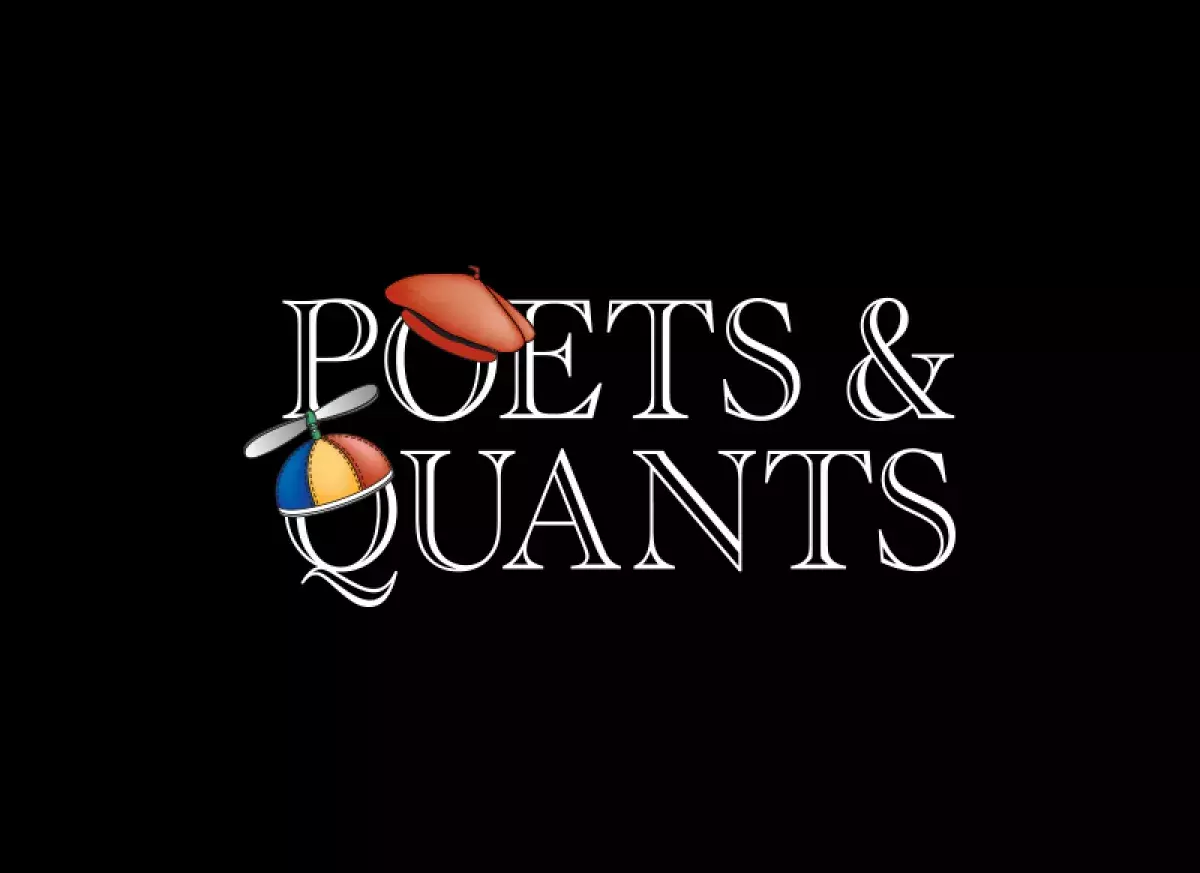 IN THE NEWS
Charlotte Wargniez has always worked fast. A downhill skier from the age of 10, she finished her Baccalauréat général Scientifique (the equivalent of A-levels in the UK) at the age of 13 and enrolled at the University of Toronto the same year. In September, she embarks on the Smith School of Enterprise and the Environment's MSc in Sustainability, Enterprise and the Environment, one of the university's most applied to graduate programs. At just 17 years old, she is the youngest MSc candidate at the University of Oxford since the 1990s.
In brief
Start date
1 October 2024
Duration
12 months
Time commitment
Full time
Location
Oxford
Fees
Home
£25,170
Overseas
£39,280
Deadlines
Applications for 2024/25 intake are now open
Contact
Dr Laurence Wainwright: mscenquiries@smithschool.ox.ac.uk