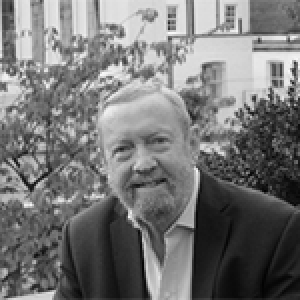 Sir John Beddington (Chair)
In addition to a lengthy career in academia, John has also advised a number of governments and international organisations on issues specific to resource management, as well as the UK government on a broader range of scientific issues. From 2008-2013, John was Government Chief Scientific Adviser.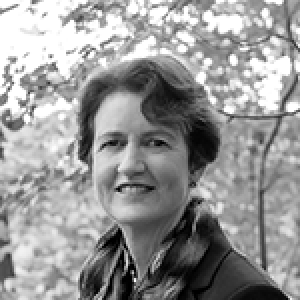 Frances Beinecke
Frances served as Natural Resource Defense Council's president from 2006 to 2015. Prior to her role as NRDC president, Frances was the organisation's executive director for eight years. In 2010, she was appointed by President Obama to the National Commission on the BP Deepwater Horizon Oil Spill and Offshore Drilling. She was a member of the U.S. Secretary of Energy's advisory board from 2012 to 2016. She currently serves on the advisory board of the MIT Energy Initiative, as well as the boards of the NRDC Action Fund, ClientEarth, the Cary Institute for Ecosystem Studies, and the World Resources Institute.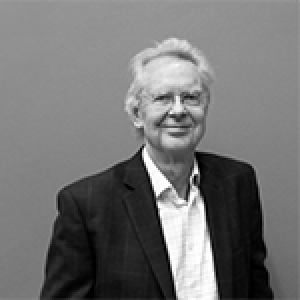 Robin Bidwell
Robin Bidwell built and led the global environmental consultancy firm, Environmental Resources Management (ERM) and currently chairs UNEP - WCMC (a Cambridge-based global biodiversity centre) and LOC (a London based global marine engineering consultancy). He chairs the investment committee of Insitor (an Asia focused social impact fund) and is on the board of two Kenya based charities. His previous positions include chair of the Green Alliance, member of the Gas and Electricity Markets Authority (OFGEM) and chair of their smart grids R&D funds and adviser to ZSL Conservation Programmes. He received a CBE for services to the environment in 1999.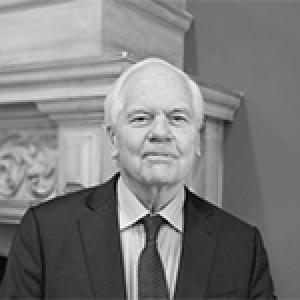 John Botts
John is a Senior Advisor to Allen & Company New York City. Previously, he was the Chief Executive of Citi's Investment Bank in Europe, Middle East and Africa, and he also served as Chairman of CVC's Investment Committee in Europe, Chairman of Euromoney, Chairman of UBN and Chairman of Glyndebourne. He is a Trustee of the Tate Foundation and Glyndebourne and Independent Board Member of The Royal Botanic Gardens, Kew.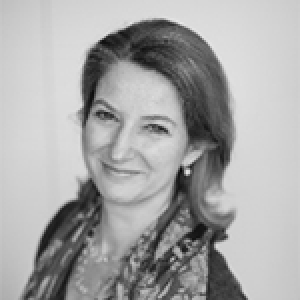 Sarah Butler-Sloss
Sarah Butler-Sloss has been internationally recognised for her work in the field of green energy over the past 20 years, best known for founding the Ashden Awards for Sustainable Energy in 2001, which was renamed 'Ashden - sustainable solutions, better lives' in 2012. She led Ashden as Founder Director from 2001 to 2019 and is now Chair of Trustees.
Sarah Butler-Sloss also established Ashden Trust in 1989, which is one of 17 Sainsbury Family Charitable Trusts. Ashden Trust supports programmes focusing on climate change, sustainable development, and improvement of the quality of life in poorer communities. Grantee project areas range from avoided deforestation, sustainable agriculture, and innovations in energy access, to connecting people to nature and sustainable finance. Some grantees include ClientEarth, Carbon Tracker, Horatio's Garden, Greenpeace and Sustainable Food Trust UK.
Sarah is a regular contributor to UK and global policy debates in the field of sustainable energy and in the DivestInvest campaign. Sarah is also a trustee of ClientEarth and on the Steering Committee of Schumacher College.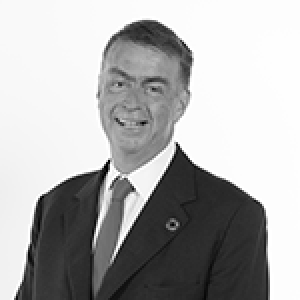 André Hoffmann
André Hoffmann is the Vice Chairman of Roche Holding, Switzerland and serves on the board of the fully owned subsidiary Genentech Inc. in California (USA).
Alongside his non-executive roles in the family business, Mr Hoffmann has a distinguished cursus in nature conservation and sustainability. He has served among others on the board of WWF International as Vice-President. He is the President of Fondation MAVA and of Fondation Tour du Valat in the Camargue, France.
Mr Hoffmann has joined the Board of SystemIQ to help positively disrupt critical economic systems; the Board of Trustees of the World Economic Forum, as well as of the Center for the Fourth Industrial Revolution in San Francisco. He has also been instrumental in establishing the Hoffmann Global Institute in Business and Society (HGIBS) at INSEAD, his Alma mater, and chairs its Advisory Board.
Mr Hoffmann studied economics at St. Gallen University and holds an MBA from INSEAD.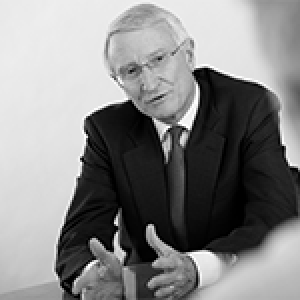 Sir John Hood
Sir John is the President and Chief Executive Officer of the Robertson Foundation. He also serves as a director on the boards of Blackstone, Aurora Energy Research, and WPP plc. In addition to these appointments, Sir John serves on the advisory board of the Mandela Rhodes Foundation, and is a trustee of the Saïd Business School Foundation. He was chairman of the Rhodes Trust from 2011 - 2019.
From 2004 to 2009, Sir John served as Vice-Chancellor of the University of Oxford. Prior to that he served as Vice-Chancellor of the University of Auckland from 1999 to 2004.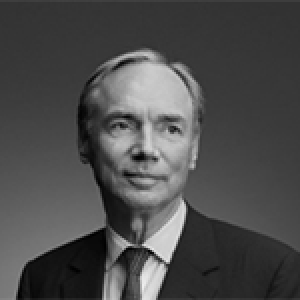 Sam Laidlaw
Sam is a founder of Neptune Energy and became its first Executive Chairman in 2015. Previously, Sam served as CEO of Centrica plc. He has also been a member of the UK Government's Energy Advisory Panel, President of the UK Offshore Operators Association, a member of the Prime Minister's Business Advisory Group, and a Non-executive Director of both HSBC Holdings plc and Hanson plc. Sam is a Non-executive Director of Rio Tinto plc and Chairman of the National Centre for Universities and Business.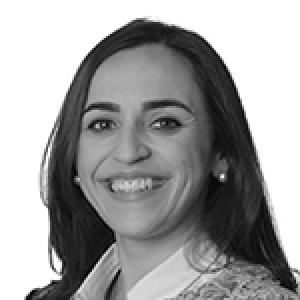 Sonia Medina
Sonia is Executive Director, Climate Change, at the Children's Investment Fund Foundation (CIFF). Sonia oversees CIFF's Climate Change portfolio, which includes their work on Energy Decarbonisation, Air Quality, Industrial Decarbonisation and Land Use. Prior to joining CIFF, Sonia acted as Chief Operating Officer of a start-up company with a mission to connect Africa to the green energy economy by developing high-quality biomass supply chains deriving from existing plantations in West Africa.
Previously, Sonia worked at EcoSecurities, one of the largest carbon offset project developers in the world, from its start-up phase through to its acquisition by J.P. Morgan & Chase in early 2010. During a seven year period at EcoSecurities she held the position of US Country Director based out of New York and before that Global Head of Origination managing 20 local teams on five continents.
Prior to joining EcoSecurities, Sonia worked on climate change and energy issues at the United Nations Environment Program in Paris. Sonia holds a BSc in Environmental Sciences from the University of Madrid, an MSc in Environmental Change and Management (specialisation in Energy and Environmental Economics) from the University of Oxford and an Executive MBA by the London Business School.
In 2009, Sonia was named a World Business Council for Sustainable Development Future Leader; in 2014, a World Economic Forum Young Global Leader; and in 2015, a Rising Talent by the Women's Forum for the Economy & Society.
Sonia sits on the Board of ClientEarth who use litigation to tackle climate change and protect the environment.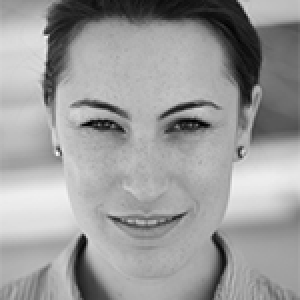 Cressida Pollock
Cressida Pollock is the Co-Director of Quadrature Climate Foundation, a new UK-based foundation which aims to grant $100M-150M per year to combat the climate emergency.
A deep generalist who focuses on transforming organisations and systems, she has advised national and multinational companies, governments, and NGOs on strategic challenges and transformational change. She is the former Chief Executive of English National Opera where she led the rescue and turnaround of the company from 2015-2018 and was a founding member of Somerset Capital Management, an emerging markets focused investment fund.
Cressida currently advises on the deployment of philanthropic and commercial capital to shift the current trajectory on climate change and build towards long-term sustainable economic systems. She holds an undergraduate degree from Cambridge and an MBA from the Massachusetts Institute of Technology.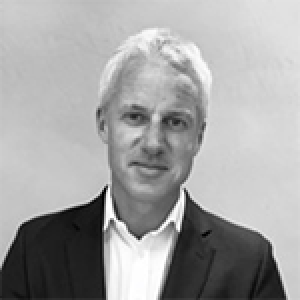 Jeremy Smith
Jeremy is Head of Impact at Rede Partners, bringing Rede over 20 years' experience of investment and capital raising focused on sustainability and impact. He is a co-founder of Berkeley Energy a leading private equity firm focused upon renewable energy in emerging markets. He started his career at Credit Suisse in M&A. Jeremy is a co-founder of CDP, the world's leading disclosure system focused on environmental reporting, supported by investors representing $98 trillion of AUM.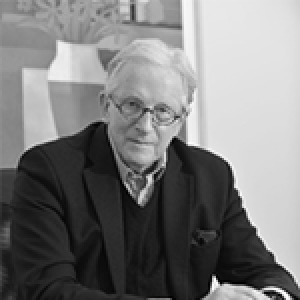 Sir Martin Smith
Sir Martin has been involved in the financial services sector for more than 40 years. After Oxford (physics) and Stanford (MBA) Universities, he spent time at Mckinsey, Citibank and Bankers Trust company. He then founded and served as senior partner of Phoenix Securities, becoming chairman of European investment banking for Donaldson, Lufkin & Jenrette (DLJ) following the acquisition of Phoenix by DLJ in 1997. He was subsequently a founder of New Star Asset Management, and continues to have a number of other directorships and business interests, including chairmanships of Worldwide Healthcare Trust and GP Bullhound, a technology investment bank. His pro-bono interests include serving as a founder, Chairman and latterly Life President of the Orchestra of the Age of Enlightenment, and terms as Chairman of English National Opera, board member of the Royal Academy of Music, the Glyndebourne Arts Trust and the Ashmolean Museum, and Deputy Chairman of the Science Museum. He is a Governor of Ditchley Park and Director of Client Earth. In 2008, he and his family founded the Smith School of Enterprise and the Environment at Oxford University.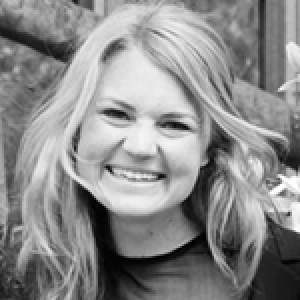 Evi Steyer
Evi Steyer is an investor focused on building a regenerative and just agricultural system. She is currently with Astanor Ventures and was previously with Generation Investment Management. She is a climate activist.