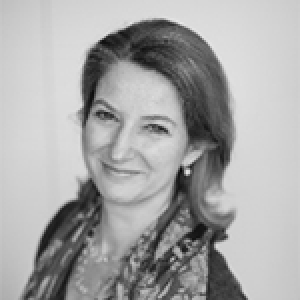 Sarah Butler-Sloss
Sarah Butler-Sloss has been internationally recognised for her work in the field of green energy over the past 20 years, best known for founding the Ashden Awards for Sustainable Energy in 2001, which was renamed 'Ashden - sustainable solutions, better lives' in 2012. She led Ashden as Founder Director from 2001 to 2019 and is now Chair of Trustees.
Sarah Butler-Sloss also established Ashden Trust in 1989, which is one of 17 Sainsbury Family Charitable Trusts. Ashden Trust supports programmes focusing on climate change, sustainable development, and improvement of the quality of life in poorer communities. Grantee project areas range from avoided deforestation, sustainable agriculture, and innovations in energy access, to connecting people to nature and sustainable finance. Some grantees include ClientEarth, Carbon Tracker, Horatio's Garden, Greenpeace and Sustainable Food Trust UK.
Sarah is a regular contributor to UK and global policy debates in the field of sustainable energy and in the DivestInvest campaign. Sarah is also a trustee of ClientEarth and on the Steering Committee of Schumacher College.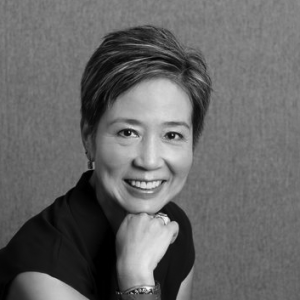 Ronna Chao
Ronna Chao is Chairperson of Novetex Textiles Limited, an established yarn manufacturer with a history spanning nearly five decades and customers from all over the world.  Since joining the family-owned and operated business in 2010, she has spearheaded initiatives that challenge and improve Novetex's own standards and practices, with the hope of achieving positive influence at the industry level.  Reflecting on and looking for a solution for its own internally generated "textile waste", Novetex developed The Billie System, a patented innovative upcycling process that endeavours to lessen environmental impact.  
In addition to her responsibilities at Novetex, Ronna is also CEO of Novel Investment Partners Limited and a Director of Novelpark Investments Limited, where she oversees investment and portfolio management, and property redevelopment, respectively.  Furthermore, she is Board Chair and CEO of Bai Xian Asia Institute, a non-profit organization which runs the Asia Future Leaders Scholarship Program and supports up to 100 students to study in Asia away from their home country or region.
Ronna has a Bachelor's Degree in International Relations from Brown University, and earned her MBA from Stanford University.  She also spent a year as an undergraduate at Keio University in Tokyo.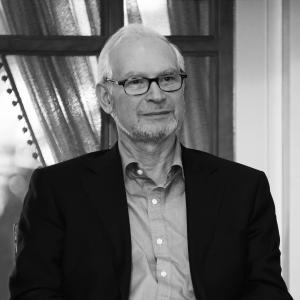 Jamshyd N. Godrej
Mr. Jamshyd N. Godrej is the Chairman of the Board of Godrej & Boyce Manufacturing Company Limited.  He graduated in Mechanical Engineering from Illinois Institute of Technology, USA.
Mr. Godrej is the former Chairman of Ananta Aspen Centre (previously known as Aspen Institute India), Chairman & Trustee of Ananta Centre.  He is the Chairperson of the Board of Directors of Shakti Sustainable Energy Foundation, India Resources Trust and Council on Energy, Environment and Water. He is a Director of ClimateWorks Foundation and World Resources Institute, USA.  He is a Trustee of World Wide Fund for Nature – India. He is also a Trustee of the Asia Society, USA. He is also a member of the Board of Governors of the Centre for Asian Philanthropy and Society. He is the Past President of Confederation of Indian Industry and also the Past President of the Indian Machine Tool Manufacturers' Association. 
The President of India conferred on Mr. Godrej the "Padma Bhushan" on 3rd April 2003.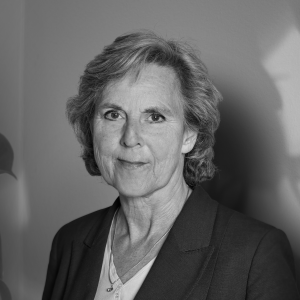 Connie Hedegaard
With two decades of experience in international and domestic executive policymaking, Ms. Connie Hedegaard is today assuming several key positions in support of a low-carbon and green economy.
Currently Connie is chairing a number of foundations and executive boards, such as OECD's Round Table for Sustainability, KR Foundation, Aarhus University, and Denmark's green think tank, Concito. Moreover, she serves as board member in Danfoss, Nordex, Teknologisk Institut and the Danish Annual Democracy Festival, Folkemødet.
Ms. Hedegaard was the European Commissioner for Climate Action from 2010 to 2014, during which she led the negotiations towards the adoption of the EU 2030 Climate and Energy Framework. As EU Commissioner, she was also responsible for the 2050 Roadmap for moving to a low carbon economy and represented the EU in the international climate negotiations.
Connie has had climate action as a centrepiece of her political effort since she was appointed Minister of Environment to Denmark in 2004. Her political career she initiated in 1984 when she was elected to the Danish parliament. In 1990 she decided to leave parliament and focus on a career in journalism, achieving 14 years in the print press, as TV anchor and as head of Danish Radio News (DR), respectively.
Ms. Hedegaard holds a master degree in History and Literature.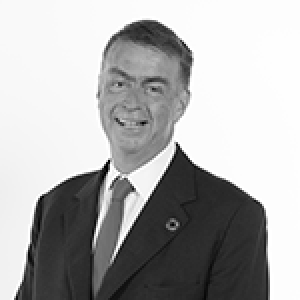 André Hoffmann
André Hoffmann is a businessman, environmentalist, and philanthropist, and a passionate advocate for business as a force for good.
André is Vice Chairman of Roche Holding AG, the family business. He also sits on the Board of SystemIQ, the Board of Trustees of the World Economic Forum, and the Center for the Fourth Industrial Revolution.
André also has a distinguished career in nature conservation and sustainability. He is the President of the MAVA Foundation, and also of Fondation Tour du Valat. He is also Chairman of the Advisory Board of the Hoffmann Global Institute in Business and Society at INSEAD.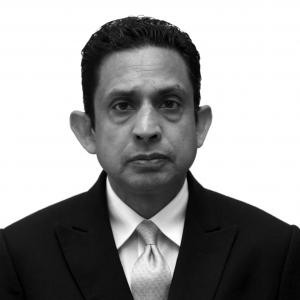 Uday Khemka
Mr. Uday Khemka is Vice-Chairman of the SUN Group (a diversified family- owned, emerging market investment and industrial group focused upon new and renewable energy, electric mobility, and other sectors ), managing trustee of N.J. Khemka Foundation (India's most longstanding foundation to focus centrally on climate change mitigation, since the Earth Summit in Rio in 1992).  Co-Chaired the Clean Energy Finance Forum jointly established by P.M.  Modi and President Obama to catalyse investment towards India's 175 GW clean energy target for 2022.  Resourced the entry of the Climate Group into India and has been on its India board ever since. Key policy interests focus on large scale institutional climate finance (with respect to which he has been advising associations of sovereign and pension institutions since 2004), renewable energy policy,  and government policy to promote the electrification of transportation. Uday is also a Senior Climate Advisor (2019 to date) to the Institutional Investors Roundtable, a group of 45 of the world's largest sovereign wealth funds representing over $13 trillion.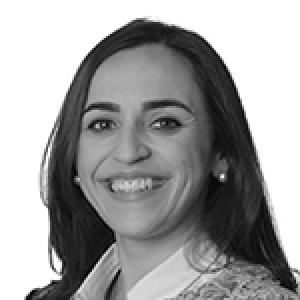 Sonia Medina
Sonia leads CIFF's climate portfolio, spanning energy decarbonisation, air quality, food systems and more. Prior to CIFF, Sonia was COO of a biomass start-up. She spent 7 years at EcoSecurities, as US Country Director and Global Head of Origination. Sonia has worked for UNEP and holds an MSc in Environmental Change and Management from Oxford University and an MBA from the London Business School. 
Sonia has been named a World Business Council for Sustainable Development Future Leader; a WEF Young Global Leader; and a Rising Talent by the Women's Forum for the Economy & Society. Sonia sits on ClientEarth's Board.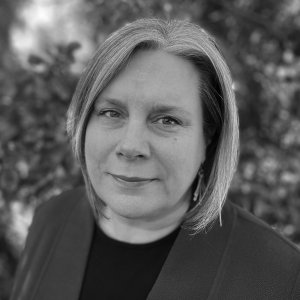 Helen Mountford
Helen Mountford is the President and CEO of ClimateWorks Foundation, which helps amplify the impact of philanthropy in solving the climate crisis. Prior to joining ClimateWorks in January 2022, Helen was Vice President for Climate and Economics at the World Resources Institute (WRI), where she worked for 7 years leading a team that helped decision-makers identify and advance the deep structural shifts needed to address climate change, and in a way that benefits people. She also led the New Climate Economy project. Helen previously worked as Deputy Director of Environment for the OECD advising governments on green growth, climate change economics, carbon pricing, water pricing, biodiversity incentives, and developing environmental outlooks and modelling. In her early career, she managed a recycling company in the UK and worked for an environmental NGO in Australia. She has a Masters degree in Environmental Economics from University College London and in Masters in Environmental Management from University of Melbourne.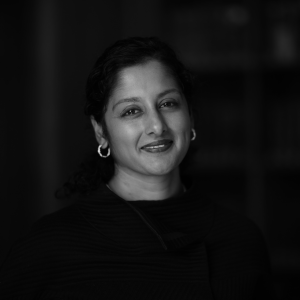 Swati Mylavarapu
Swati Mylavarapu is an entrepreneur and values-focused investor.
She is the co-founder of Incite.org, which provides catalytic capital and support for startups, nonprofits, and civic organizations that work on some of our world's biggest challenges - particularly climate change. To date, Incite has supported over 75 new companies, and dozens of nonprofits and civic organizations. The majority of Swati's work focuses on melding entrepreneurship, technology, and high-growth teams for scale and social and environmental impact. Incite works across a broad range of sectors, and has a deep track record of supporting entrepreneurs and activists advancing climate solutions and economic opportunity creation, in particular.
Swati is also co-founder of Arena, which trains the next generation of progressive candidates and campaign staff in the United States.
Swati spent her early career building technology companies. She has previously worked at Quid, Square, Google.org, and as a partner at Kleiner Perkins Caufield & Byers. Her expertise is in supporting teams that build new, innovative approaches to large scale challenges using the best of private and public sector approaches. She has helped start and lead new initiatives ranging from successful technology startups to global nonprofits, U.S. presidential campaigns, and more.
Swati graduated from Harvard with an AB in Development Studies, was elected to Phi Beta Kappa, and was a Truman Scholar. At Oxford she earned a Master of Philosophy in Economic History as a Rhodes Scholar. She currently serves on the Board of Trustees for the Rhodes Trust and United Way Worldwide.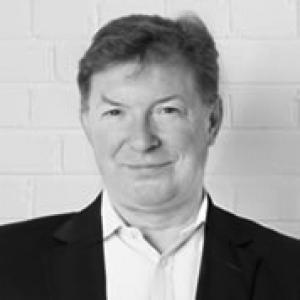 Richard Nourse
Advisory Board co-chair
Richard Nourse is founder of Greencoat Capital LLP, the leading UK renewables investor. He has recently retired as a director of Urenco, the worlds' largest uranium enrichment company. Prior to founding Greencoat, he had a short spell as a civil servant after many years in the City, latterly as Head of EMEA Energy and Power for Merrill Lynch.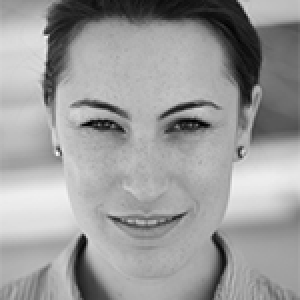 Cressida Pollock
Advisory Board co-chair
Cressida Pollock is the former CEO Quadrature Climate Foundation, a new UK-based foundation which aims to grant $100M-150M per year to combat the climate emergency.
A deep generalist who focuses on transforming organisations and systems, she has advised national and multinational companies, governments, and NGOs on strategic challenges and transformational change. She is the former Chief Executive of English National Opera where she led the rescue and turnaround of the company from 2015-2018 and was a founding member of Somerset Capital Management, an emerging markets focused investment fund.
Cressida currently advises on the deployment of philanthropic and commercial capital to shift the current trajectory on climate change and build towards long-term sustainable economic systems. She holds an undergraduate degree from Cambridge and an MBA from the Massachusetts Institute of Technology.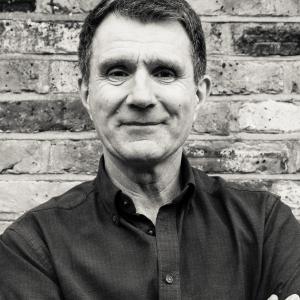 David Shukman
David Shukman was the BBC's first Science Editor and led its climate coverage for nearly twenty years, pioneering live broadcasting from the Arctic and the Amazon.
After graduating from the University of Durham, David worked in newspapers before joining the BBC in 1983. Assignments included The Troubles in Northern Ireland and the fall of the Berlin Wall. David went on to report on the science and politics of climate change - COP26 was his tenth UN climate conference.
A consultant, speaker and broadcaster, David is a Visiting Professor in Practice at the Grantham Research Institute at the LSE.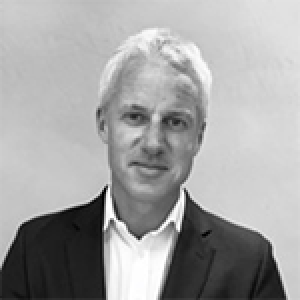 Jeremy Smith
Jeremy is Head of Impact at Rede Partners, bringing Rede over 20 years' experience of investment and capital raising focused on sustainability and impact. He is a co-founder of Berkeley Energy a leading private equity firm focused upon renewable energy in emerging markets. He started his career at Credit Suisse in M&A. Jeremy is a co-founder of CDP, the world's leading disclosure system focused on environmental reporting, supported by investors representing $98 trillion of AUM.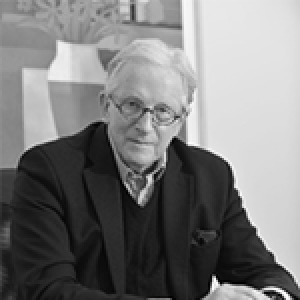 Sir Martin Smith
Sir Martin has been involved in the financial services sector for more than 40 years. After Oxford (physics) and Stanford (MBA) Universities, he spent time at Mckinsey, Citibank and Bankers Trust company. He then founded and served as senior partner of Phoenix Securities, becoming chairman of European investment banking for Donaldson, Lufkin & Jenrette (DLJ) following the acquisition of Phoenix by DLJ in 1997. He was subsequently a founder of New Star Asset Management, and continues to have a number of other directorships and business interests, including chairmanships of Worldwide Healthcare Trust and GP Bullhound, a technology investment bank. His pro-bono interests include serving as a founder, Chairman and latterly Life President of the Orchestra of the Age of Enlightenment, and terms as Chairman of English National Opera, board member of the Royal Academy of Music, the Glyndebourne Arts Trust and the Ashmolean Museum, and Deputy Chairman of the Science Museum. He is a Governor of Ditchley Park and Director of Client Earth. In 2008, he and his family founded the Smith School of Enterprise and the Environment at Oxford University.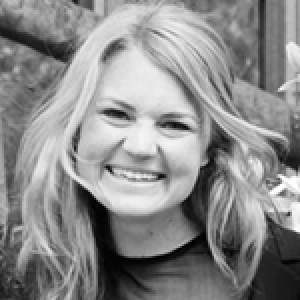 Evi Steyer
Evi Steyer is an investor focused on building a regenerative and just agricultural system. She is currently with Astanor Ventures and was previously with Generation Investment Management. She is a climate activist.