Climate policy in the United States is at an inflection point
Estimated reading time: 2 Minutes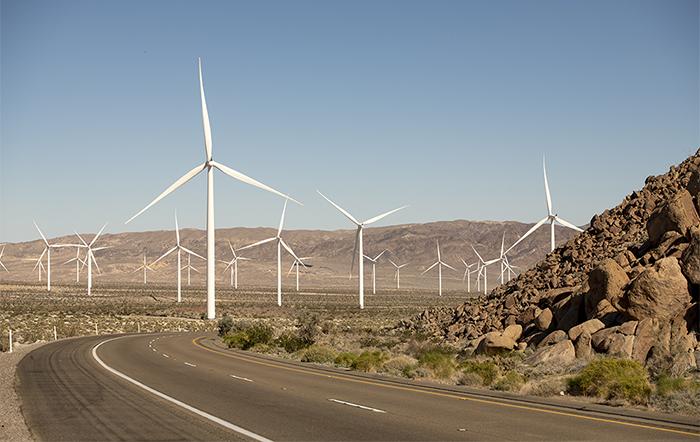 A new report demonstrates that for the first time, a majority of Americans live in a jurisdiction with a net zero emissions target. Furthermore, US companies accounting for at least $5.2 trillion in yearly sales have committed to net zero.
But scaling up climate federalism to meet the goals of the Paris Agreement will require coordinated leadership from Washington, DC. Net zero pathways still require alignment along several critical dimensions, as well as tools that will enable subnational actors to connect ambition to action.
These four federal policies will enable US climate leadership to rise to the challenge of this decisive decade:
Pledge: Include a robust net zero pledge in the US' NDC submission that exceeds the UNFCCC Race to Zero minimum criteria and adopts leadership practices. Ensure that the national pledge that is codified in law, covers all greenhouse gases across operations and supply chains, and includes an interim target of 50% emissions reductions by 2030.

Plan: Publish a national net zero roadmap that includes considerations of equity and justice as well as constraints on the use of offsets.

Proceed: Align recovery spending with the aims of the net zero target and for high-emitting sectors, in particular, develop net zero benchmarks and template strategies and mandate net zero alignment as a condition for federal bailouts.

Publish: Publish an annual national progress report, including the progress of subnational commitments.
There has never been a more urgent time to lead on climate. This report identifies how policymakers can leverage the base of support to further accelerate the net zero transition in the US. By centering climate discourse on net zero emissions and targeting recovery spending to accelerate the transition, the Biden-Harris administration can begin the decisive decade with evidence-based policy that catalyzes the nation's commitment to averting climate catastrophe.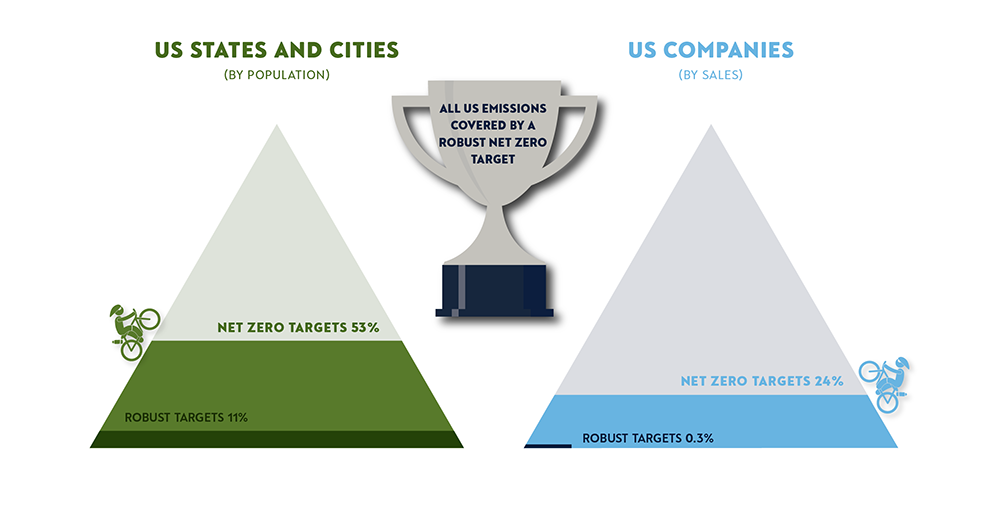 Full report 
Cullen, K., Axelsson, K., Lezak, S., Hale, T., Lang, J., Smith, S. 2021. Levelling up net zero climate leadership in the United States: An analysis of subnational net zero targets & recommendations for the Federal Government Smith School Working Paper 21-01.