Energy Profits Levy should prompt policy reform
Estimated reading time: 2 Minutes
A new analysis from a team at the Smith School of Enterprise and the Environment, University of Oxford, argues that the Levy could have been better aligned with the UK's net zero commitment, while still taxing supernormal profits and supporting the economy, jobs, and energy security.
It estimates that had the Levy's Investment Allowance been entirely diverted to domestic low carbon technologies, it could have potentially funded:
a trebling of UK offshore wind capacity: adding 20GW to the existing 10GW

the installation of roughly 1 million air source heat pumps in UK homes, or

approximately 6 million electric vehicle chargers (20x current availability)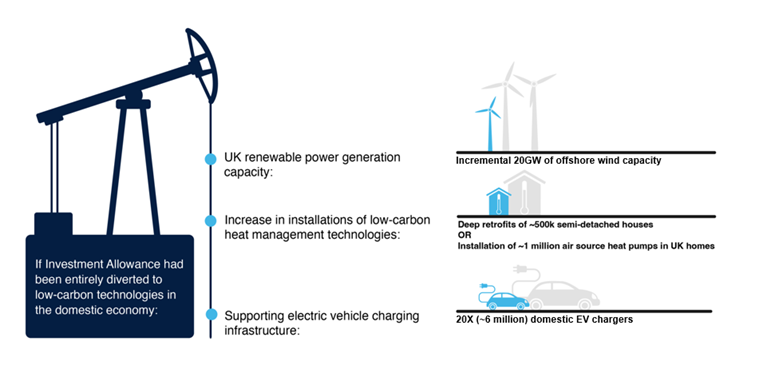 'Our analysis suggests that the Levy could have been leveraged more effectively to deliver its stated goals and highlights a gap in strategic longer-term thinking around the UK's transition to net zero,' says Professor Sam Fankhauser, Professor of Climate Change Economics and Policy at the Oxford Smith School.
He continues, 'Any increases in carbon emissions as a result of this short-term energy strategy shift should be considered as 'borrowing from the future', given the finite carbon budget and the need to maintain the credibility of the UK's net zero commitments.
'The inability of the Energy Profits Levy to support clean energy investment reveals systemic challenges within the current fiscal system.  Rather than dwell on the missed opportunity, we urge policy makers to develop an integrated energy sector fiscal strategy moving forward – including thinking about how climate and energy policy should respond to economic fluctuations.'