Net zero: finance ministries must step up and take lead, states Oxford report
Estimated reading time: 3 Minutes
The transition to a low-carbon economy has the potential to create a more prosperous and just global economy, the authors state. Not only can bold action now reduce the worst impacts of climate change but it can solve other problems whilst creating material opportunities and driving climate-compatible growth. For instance, rapid technology cost declines can make energy cheaper, while energy import dependence could be reduced for those net importer countries. Previous research from the Smith School and INET has shown how a faster transition to clean energy could save the global economy trillions of dollars.
Finance ministries hold the keys to delivering this future. Most of the interventions required fall under their remit and they are gatekeepers to government expenditure. Furthermore, they influence the use of strategic public assets such as state-owned enterprises, state investment banks and sovereign wealth funds and are well placed to coordinate cross-government policy.
The report sets out 10 specific actions that finance ministries can implement to deliver a rapid and just low-carbon energy transition, including:
Increasing the public funds committed to low-carbon energy research & development (which currently stands at a mere 0.035% of GDP per annum on average). Public R&D has played a critical role in developing mature technologies like the internet and solar power. Now is the time to commit further funds to discover and mature the energy technologies of the future, such as long-duration energy storage.

Reconfigure the tax and subsidy pots to incentivise actions consistent with the transition and balance the budget. This should include the phase out of fossil fuels, increasing prices for negative externalities and increasing taxes on rents and excessive consumption.

Apply environmental conditionalities to the use public funding within organisations gaining access to that funding. This use can better align public-private partnerships with transition policy goals and ensure investment rewards are shared equitably.

Commit to support the development of the Bridgetown Initiative's recommendations. Amongst others, this includes the establishment of a Global Climate Mitigation trust funded through unused special drawing rights via the IMF.
The report was written by experts at the Smith School and London School of Economics with help from civil servants from the Ministries of Finance in Sweden, Finland and the UK. It was launched at the Science Museum in London this week with a panel event featuring Professor Cameron Hepburn, Nobel Prize winning Economist Professor Joseph Stiglitz and Professor Mariana Mazzucato, who all contributed to the report. The event also hosted UK practitioners including MP Chris Skidmore, Chair of the UK Government's Net Zero Review and MP Rushanara Ali, a key member of both the Treasury and Environment Select Committees.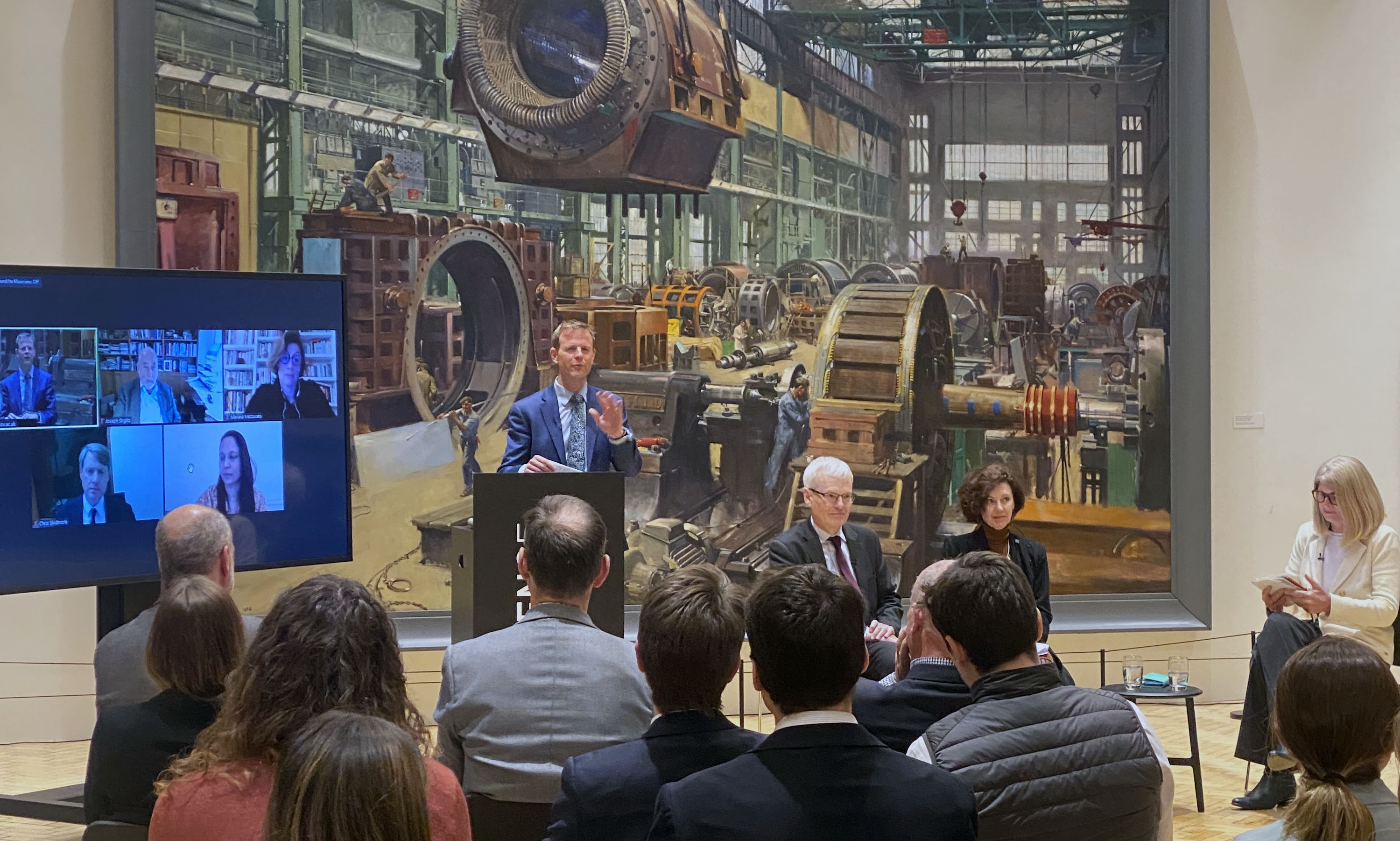 Professor Cameron Hepburn, Director of the Smith School of Enterprise and the Environment, comments: "Many people still don't realise that clean energy is cheap energy.  Making it even cheaper, with these policies, offers a boon to our economies, and also to ensuring a balanced budget if Ministries of Finance think strategically and systemically about the transition ahead."
Download The role of Ministries of Finance in driving and shaping the low-carbon energy transition.
Watch the panel discussion.