Oxford University announces the Battcock Professor of Environmental Economics
Estimated reading time: 2 Minutes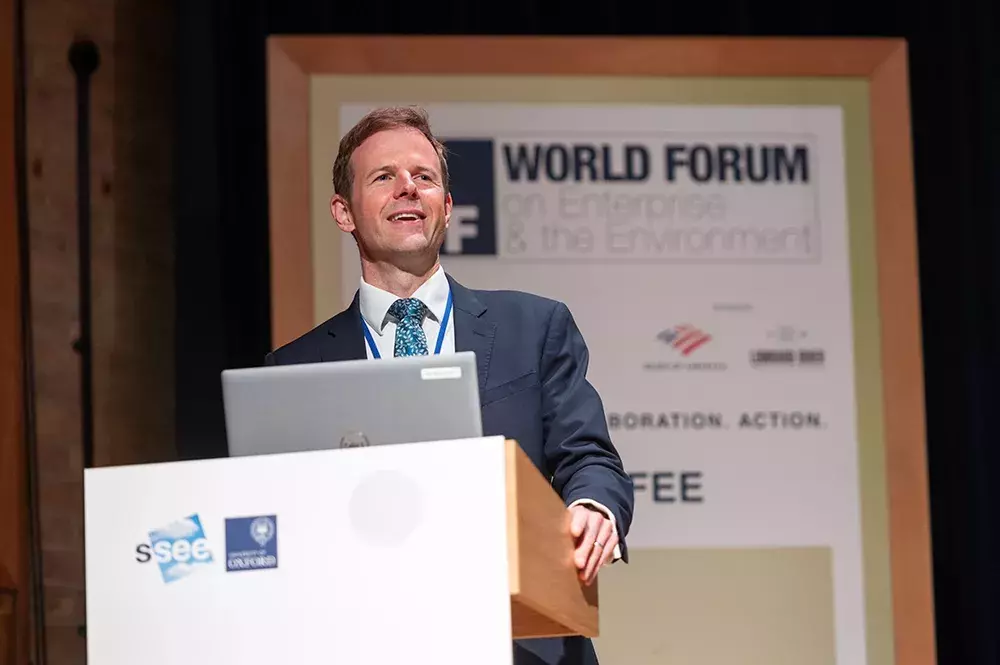 The Smith School of Enterprise and the Environment and New College, University of Oxford, are delighted to announce the creation of a new professorship in environmental economics.
At a critical time for climate action and the global transition to a cleaner and more prosperous future, this senior academic role will enable research leadership with real-world impact. The 'Battcock Professor of Environmental Economics' has been named in recognition of philanthropic support from Mr Humphrey Battcock.
This post will be held by Professor Cameron Hepburn, Director of the Smith School of Enterprise and the Environment and co-Director of several research programmes at the Oxford Martin School.
 
When the economics of environmental action start to add up, it becomes much easier to generate political will for change," says Professor Hepburn. "I'm honoured to take up the Battcock Professorship at time when economic insights will help to shape a better future for humanity, and grateful to Humphrey Battcock for this generous and timely support.
The postholder will be a Professor at the Smith School of Enterprise and the Environment and a Fellow of New College, Oxford from 2023-2028. 
Professor Hepburn publishes widely on energy, resources and environmental challenges, including the green recovery from Covid-19, the economics of CO2 utilisation, and the true costs of the clean energy transition. He has co-founded three successful businesses, and provides policy advice to government ministers, international institutions, and businesses around the world. Professor Hepburn's research has been covered widely including on BBC News, Channel 4, and Sky News, and in the Economist, the FT, the Guardian, Forbes, Business Insider and many others. 
The Humphrey Battcock Lecture
The gift will also support the annual Humphrey Battcock Lecture, co-convened by New College, University of Oxford, and the Smith School.
Join us for the inaugural lecture on 26 April 2023, a conversation with two of the most incisive minds in economics – Nobel laureate Professor Joseph Stiglitz and climate economist Lord Nicholas Stern – as they overturn conventional wisdom to demonstrate how taking strong action on climate change can enhance economic growth and lead to a happier and healthier society. 

The lecture will also be available to view online.