P3S Academy delivers masterclass in Sustainable Finance for Japanese policymakers and regulators
Estimated reading time: 2 Minutes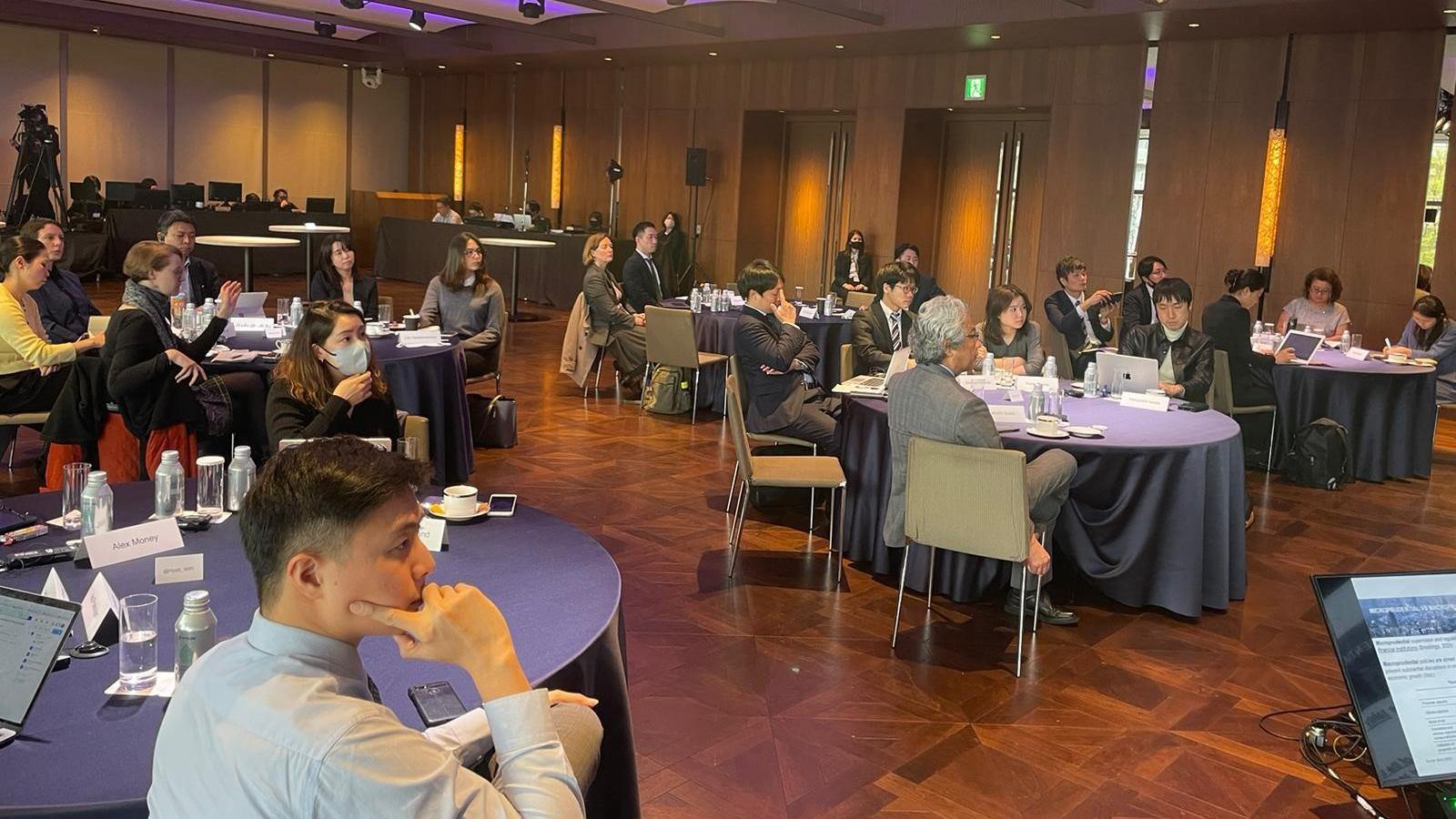 On Monday 27 March the Public and Third Sector Academy for Sustainable Finance (P3S Academy) at the University of Oxford held a Masterclass in Sustainable Finance for Japanese policymakers and regulators.
Directed by Dr Alex Money and Jacques Morris, the Masterclass included sessions on the purpose and structure of finance, net zero and the critical role of finance and investment, and the role of central banks and supervisors in greening finance.
"Japan's financial institutions are a major part of the global financial system and will play a key role in achieving net zero and sustainable development policy goals in Japan, across Asia, and internationally. Policymakers and regulators are critical to shaping these ambitions, particularly during Japan's Presidency of the G7 this year," explained Morris, who is Head of Policy at the UK Centre for Greening Finance & Investment and Group Policy Lead, Oxford Sustainable Finance Group.
"With this focus, the Masterclass was designed to support the work of participants in greening the Japanese financial system and scaling the deployment of capital into green assets. In doing so, it aimed to supplement their understanding of sustainable finance, and opportunities to apply concepts to their roles within the public sector."
Attending the Masterclass was a cohort of policymakers and regulators, with representation from the Bank of Japan, the Financial Services Agency, Nippon Export and Investment Insurance, the British Embassy in Tokyo, and more.
Natsuho Torii, who attended from the Japan Exchange Group, said the masterclass was a "great opportunity to reflect on how my daily work is linked to different parts of the financial system and to think about what can be done for a better future. I also enjoyed meeting and having discussions with people who are aiming for the same goals but with different backgrounds and perspectives."
Dr Alex Money, Director, Innovative Infrastructure Investment Programme, Smith School of Enterprise and the Environment, said: "we were delighted with the calibre of participants that chose to attend the Masterclass, and hope that the learning will support their roles as policymakers and regulators in mobilising capital into green assets. The discussion today also highlighted the levers that are available for shifting capital allocation."
The Masterclass in Sustainable Finance for Japanese Policymakers and Regulators is part of a growing offering of capacity building and training courses from the P3S Academy. For more details, please download our 2023 portfolio brochure.