Professor Mette Morsing on her career, research and ambitions for the Oxford Smith School
Estimated reading time: 3 Minutes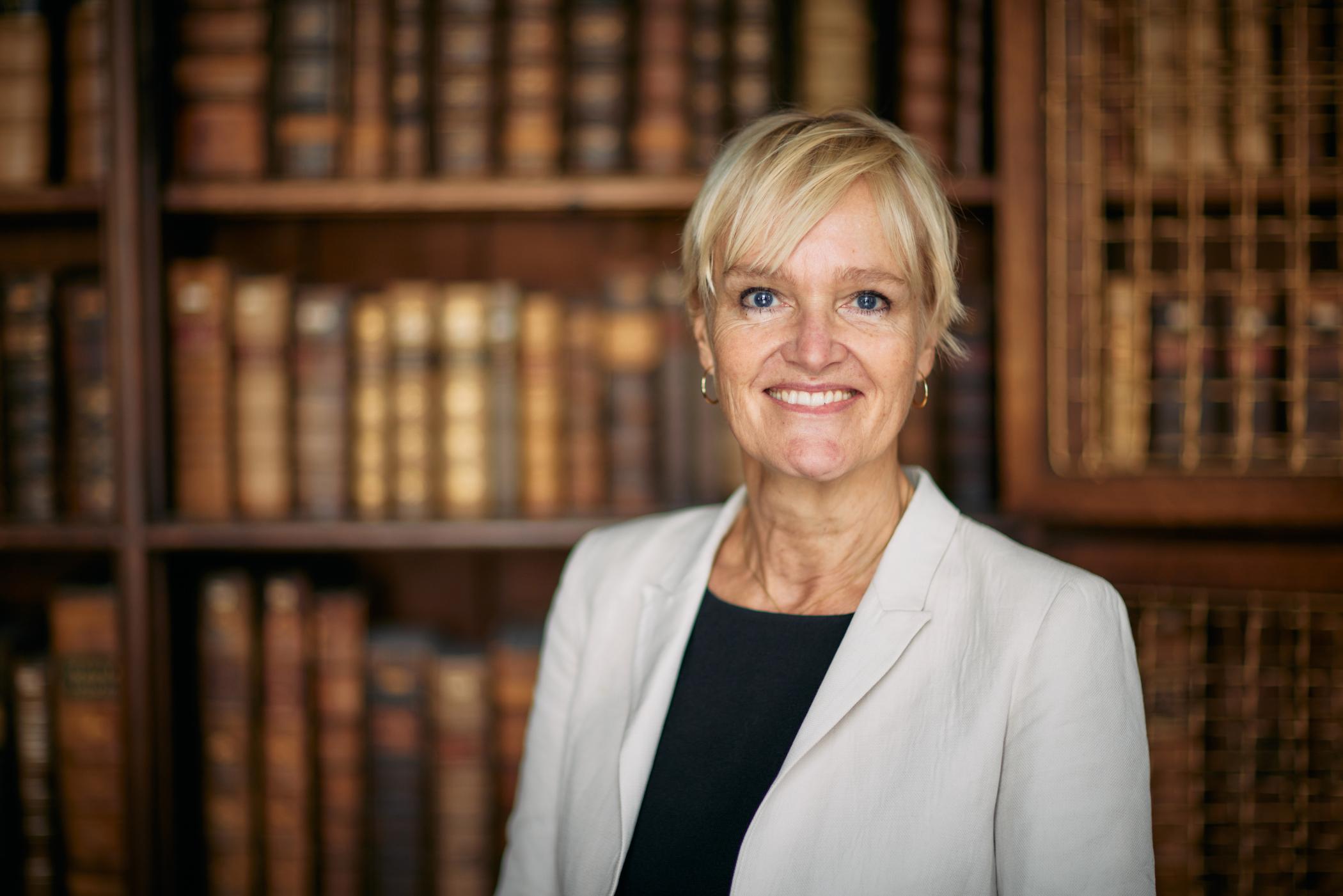 I am the Professor of Business Sustainability and the Director of the Smith School of Enterprise and the Environment at the University of Oxford, which I joined in 2023, and a Fellow by Special Election at St Edmund Hall. Previously, I served for almost four years in the United Nations in New York, where I led PRME, an initiative with more than 800 universities and business schools to transform leadership education towards the UN Sustainable Development Goals (SDGs).
At the Oxford Smith School I lead a team of scholars committed to achieving Net Zero and the UN SDGs through interdisciplinary, international and impactful teaching and research. 
In my own research, education and engagement I explore how business engages in globalisation to enable a just transition to a greener, more equitable and more just world. My work draws on corporate sustainability and strategy, including studies of corporate governance, leadership and multi-stakeholder partnerships. 
One of the many reasons I am excited to lead the Smith School is our collective ambition of making an impact based on interdisciplinary research. The School has been collaborating for fifteen years over a variety of disciplines. We span across the social sciences, into the natural sciences, engineering and humanities to make sure our research helps the transition to a Net Zero world and achieving the SDGs. This approach is exactly what is needed to address the global challenges that we face. Our recent cooling research is a great example of our approach in action. A collaboration between social scientists and engineers, it demonstrates the huge adaptation challenge many countries face if we miss our climate targets.
We know that education is crucial to progress that transition. We train future and current leaders and upskill generations to take meaningful action on climate. We offer education at PhD, MSc and Executive Education levels in sustainable enterprise, sustainable finance, sustainable law, climate change and economics of sustainability. Our executive education courses have already taught over 3000 people, with more on the way. And we teach young people too. Our recent Youth Climate Training Programme, a collaboration with the Global Youth Coalition, taught around 6000 young participants from over 90 countries the skills and knowledge they need to engage with policymakers.
Prior to joining the United Nations, I was Professor and Mistra Chair of Sustainable Markets and Executive Director of the Misum Center at Stockholm School of Economics (Sweden) (2017-2020) and Professor and Founding Director of CBS Centre for Corporate Social Responsibility at Copenhagen Business School (Denmark) (2002-2012).
I believe strongly in the need for international collaboration and have been invited to lecture on six continents (not yet Antarctica!) I serve on a number of councils and advisory boards including the Porsche Sustainability Council (Germany), RSM Rotterdam School of Management (Holland), Humanistic Leadership Academy (USA), and Sasim School of Management (Thailand). I am an Honorary Visiting Professor at Xi'an Jiatong-Liverpool University and the International Business School Souzhou (China), and an Honorary Executive Fellow at Kings College London (UK). 

My research has received recognition for its ambition to address global challenges, and today I am truly proud to lead a team of global researchers at the Oxford Smith School who share my own aspiration to make our research contribute to creating the world we need. Most recently, I co-edited the textbook "Corporate Sustainability: Managing Responsible Business in a Globalised World" with professors Andreas Rasche, Jeremy Moon and Arno Kourola for Cambridge University Press.

I am thrilled to be leading the Oxford Smith School in these critical years for climate change and sustainability. I want to see our collaborative, interdisciplinary approach influence university campuses across the world. Because every university should have a Smith School - a place where researchers with a passion for solving the wicked problems of climate change can collaborate with leaders from business and politics for the betterment of society.