Renewable energy can keep global warming well below 2 degrees
Estimated reading time: 2 Minutes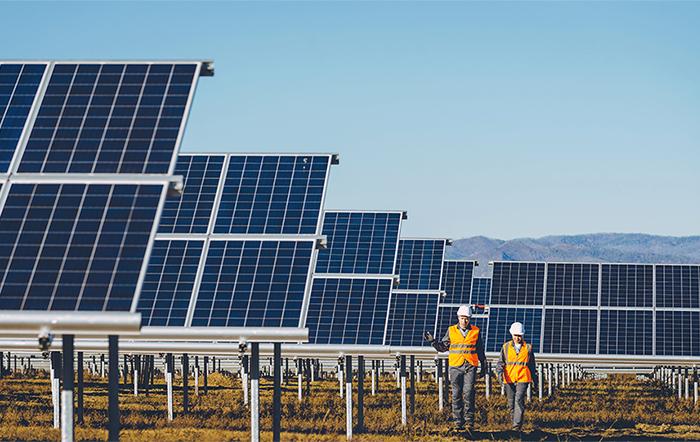 A new Smith School report sets out how the revolution in renewable technology can put the world on track to keep global warming well below 2 degrees.
The report shows that a decisive green transition - one in which current growth rates in renewables continue for the next decade - can achieve almost all the emissions reductions needed to match the ambition of the Paris Agreement.
A new perspective on decarbonising the global energy system was launched at a live online event on Monday 19th April. Co-author Dr Matthew Ives and Professor Doyne Farmer talked viewers through the report, with Farmer explaining that "People have failed to grasp trends in changing technology costs, and that has consistently caused problems in planning. When you take these trends into account, the green energy transition is much less painful than many have imagined."
View a video of the launch presentations
The research demonstrates that this decisive green transition:
is likely to be much less expensive than continuing with the current fossil-fuels based system;
can provide a steady and secure flow of energy - it does not require any reduction in energy reliability;
does not require any reduction in economic growth; and does not rely on currently unproven or potentially controversial technologies like carbon capture, second-generation biofuels, or new nuclear energy designs.
"We are in the midst of a renewables revolution," explained Dr Ives. "Every year, solar panels become more efficient and cheaper to produce. Similar trends are occurring in other key clean energy technologies. Yet key climate models consistently underestimate renewable energy cost declines."
This report is part of the UK-China Cooperation on Climate Change Risk Assessment, funded through the prosperity programming of the Foreign, Commonwealth and Development Office.