Rising demand for air conditioners will harm our planet and lock in inequality unless we act now
Estimated reading time: 2 Minutes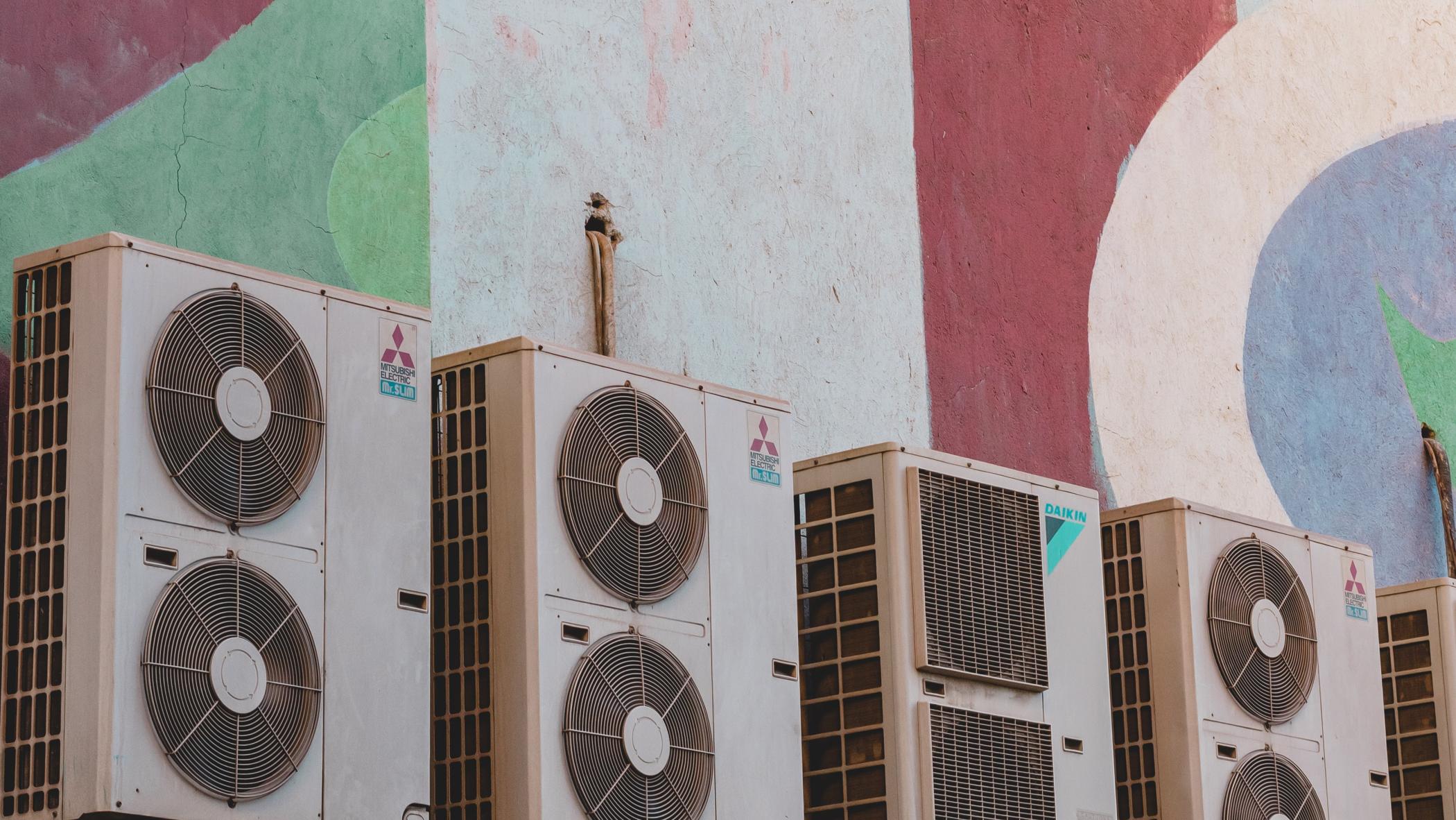 Keeping cool will be a priority as the world warms, but there needs to be a technological, cultural and economic shift in the way we keep cool, according to new Oxford Smith School research. 
This has been a year of record-breaking heatwaves and the energy required for cooling systems, such as air conditioning (AC), is estimated to triple by 2050. By then, up to five billion people will be exposed to heat stress, because they cannot afford or access AC, entrenching societal inequality. Severe heat disrupts sleep, impairs cognitive performance, and is associated with increased risk of suicide or hospital admission for mental illness.
In order to mitigate the environmental and social harm caused by rising AC use, today's research calls for changes in three areas.
Technology
Legislation for energy efficient AC must be standardised across the world, say the researchers, while alternative cooling technologies – such as magnetic or thermoelectric cooling – should be the focus of targeted research and development.
Passive cooling measures must also be deployed at scale.
'These methods – such as coating buildings in white paint or covering the roof in vegetation - have been used to keep us cool long before the advent of AC,' explains lead author Dr Radhika Khosla, co-lead of Oxford's Future of Cooling programme.
Cities should be planned and built with accessible spaces for citizens to cool down, such as shady parks, which are particularly important for those working on the street. 
Culture
Western office wear culture, which has been adopted in many hot countries, is shaping the way AC is used during the summer.
'Dressing in Western styles in synthetic clothes leads to over-heating office workers and increased AC usage,' says Dr Khosla. 'This is problematic given its growing use in typically hot and humid countries in Africa and Asia.'
'It's a trend that should be turned on its head. Westerners learning to adapt to increasing temperatures should wear clothes that encourage better air circulation and comfort, rather than turning up the AC.'
The common perception of AC as a necessity in hot weather, particularly in the United States, can be tackled through public information campaigns.
'Research has shown how advertising and cultural norms have influenced behaviour to the extent the AC is seen as essential in the West, even when temperatures are not dangerously hot,' says Dr Khosla.
Economy
Production of cooling systems needs to move towards a circular economy, in which products are re-used, repaired and remanufactured in order to limit their impact on the environment, say the authors. Policies that encourage a move to a circular economy within the cooling industry should be implemented, including financial incentives.
'Behavioural and cultural changes combined with a concerted push towards energy efficient AC and passive cooling measures could clear the way towards a sustainable future of cooling,' affirms Dr Khosla.
Image by Ashkan Forouzani