Graduate students flock to Smith School MSc
Estimated reading time: 2 Minutes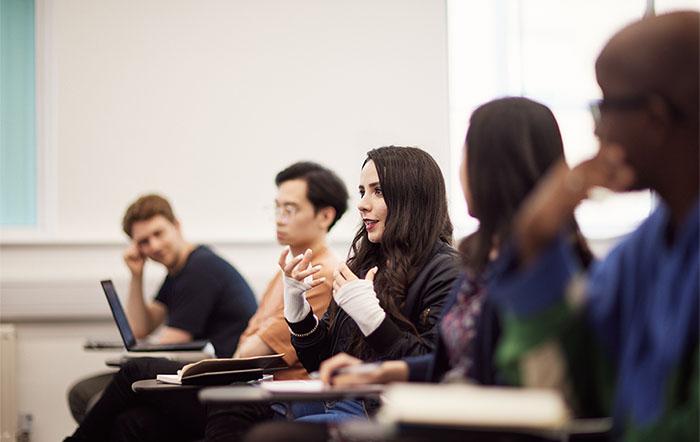 The 2022 iteration of the MSc in Sustainability, Enterprise and the Environment was the University of Oxford's most applied to graduate programme in November 2021, and the 4th most applied to in January 2022, according to latest admissions figures.
The programme, which is still in its inaugural year after launching in September 2021, has received over 600 applications for its 2022-23 cohort to date. The course admits just 25 students.
"The current students have been brilliant ambassadors for the course, spreading the word far and wide," said course director Dr Laurence Wainwright.
The University offers around 1000 full or partial scholarships each year, and applicants will be automatically considered for these. There are also scholarships specific to the Smith School MSc. "The diversity of our cohort - 60% female and highly international, with 13 countries represented by just 23 students - has been one of the programme's greatest strengths this year. We encourage and consider applicants from all backgrounds, career stages and regions," says Dr Wainwright.
The purpose of the MSc is to equip current and future thought-leaders and decision makers with the "rigorous academic knowledge and applied skills to lead enterprise toward net zero, sustainable development for all."
Career backgrounds represented include policy and public affairs, banking, consulting, economists, international development, law, and Olympic-level athletics.
2021-22 MSc student and Weidenfeld-Hoffman Scholar Katherine Polkinghorne enrolled to better understand both the theory of climate change and the practical application of adaptation and mitigation solutions, including how to embed the value of nature into new economic models. "My aspiration is to be a pioneering environmentalist who consults with enterprise, governments and local communities to drive real, immediate change and long-lasting impact, particularly in Sub-Saharan Africa. The programme as well as the networks and connections I will make through it will help spearhead my career in this direction," she said.
Fellow MSc student and Linbury Scholar Claudia Herbert Colfer serves as Programme Manager at the United Nations Global Compact USA and wanted to learn the language of sustainability while building her technical expertise at Oxford. "My goal has always been to create a better world for future generations. I decided to do this by working in corporate sustainability and helping companies embed the UN Sustainable Development Goals into their core operations. My degrees were in politics and international relations, but not in sustainability. And for the work I do, to be able to really make a difference, I felt it was important for me to understand sustainability in more depth and build a more technical skill set around the topic," she said.
Dr Wainwright believes that the popularity of the course can be attributed to two factors:
First, people are becoming increasingly aware of the need to fundamentally reconceptualise the relationship between nature, societies and economies. While business has traditionally been viewed as part of the problem, in this course we are proposing that it is in fact a big part of the solution. Second, industry is crying out for people with competencies in all things sustainability, whether it be the ability to create and interpret ESG metrics, structure green investment funds or identify less obvious second and third scope emissions. In this course we give students the knowledge and skills to do these things.