Green energy can replace Russian gas in the EU by 2028
Estimated reading time: 2 Minutes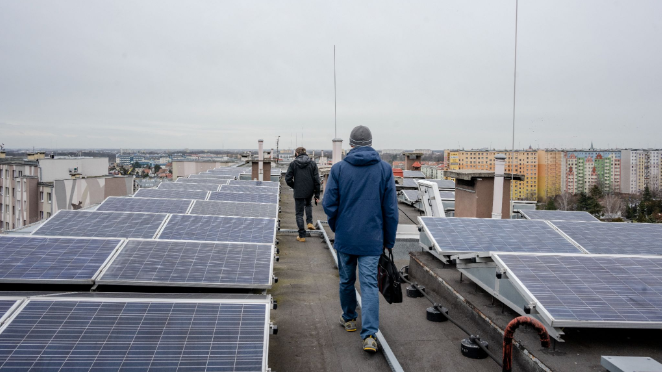 The EU can replace Russian natural gas with green technologies by 2028, finds a new report from the Oxford Sustainable Finance Group, part of the Smith School of Enterprise and the Environment at the University of Oxford. It estimates that up to 90% of the additional investment required, on top of currently planned European Green Deal spending, could be recouped over the next thirty years by eliminating the need to buy gas.
Race to Replace
In response to Russia's illegal invasion of Ukraine, the EU has implemented emergency measures (RePowerEU) to eliminate its reliance on Russia as a source of natural gas by 2028. The new analysis investigates the cost of fully replacing this gas for electricity and heating with clean energy, rather than substituting supply with fossil fuels from other countries.
Given that Russian gas accounted for approximately half of the EU's natural gas supply in 2021, this would have a significant positive impact on energy security and decarbonisation, say the authors.
 
"The transition from Russian gas to clean energy is not only achievable, but offers multiple benefits. Replacing natural gas with wind and solar energy eliminates the need to pay for gas in future," says Dr Gireesh Shrimali, co-author of the report and Head of Transition Finance Research at the Oxford Sustainable Finance Group. "By eliminating reliance on importing a fossil fuel with volatile prices and supply, the EU can alleviate energy security concerns, address the cost-of-living crisis through energy costs, and advance its goals to achieve net zero emissions and tackle the climate crisis."
The total capital expenditure of the 'race to replace' Russian gas with renewables and heat pumps by 2028 is €811 billion. This total includes planned spending of €299 billion on clean energy as part of the European Green Deal and an additional investment in renewable energy and heat pumps of €512 billion. 

A significant fraction of the investment required can be paid for from the resulting reduction in gas expenditure. Depending on natural gas price assumptions, the report finds that savings could range from 40% to as high as 90%.

The report proposes policy changes needed to enable this transition. Crucially, public and private funds must be available to achieve large-scale deployment of renewables and heat pumps. The authors also suggest targeted policy support for investors, including through improved auctions for utility-scale solar and wind and addressing permitting challenges, deploying rooftop solar panels at speed, and increasing support for insulation and the installation of heat pumps.
 
The University of Oxford Sustainable Finance Group published this independent report and it has undergone internal review. The report was funded by The Sunrise Project (https://sunriseproject.org/).