Smith School expands its flagship MSc programme
Estimated reading time: 4 Minutes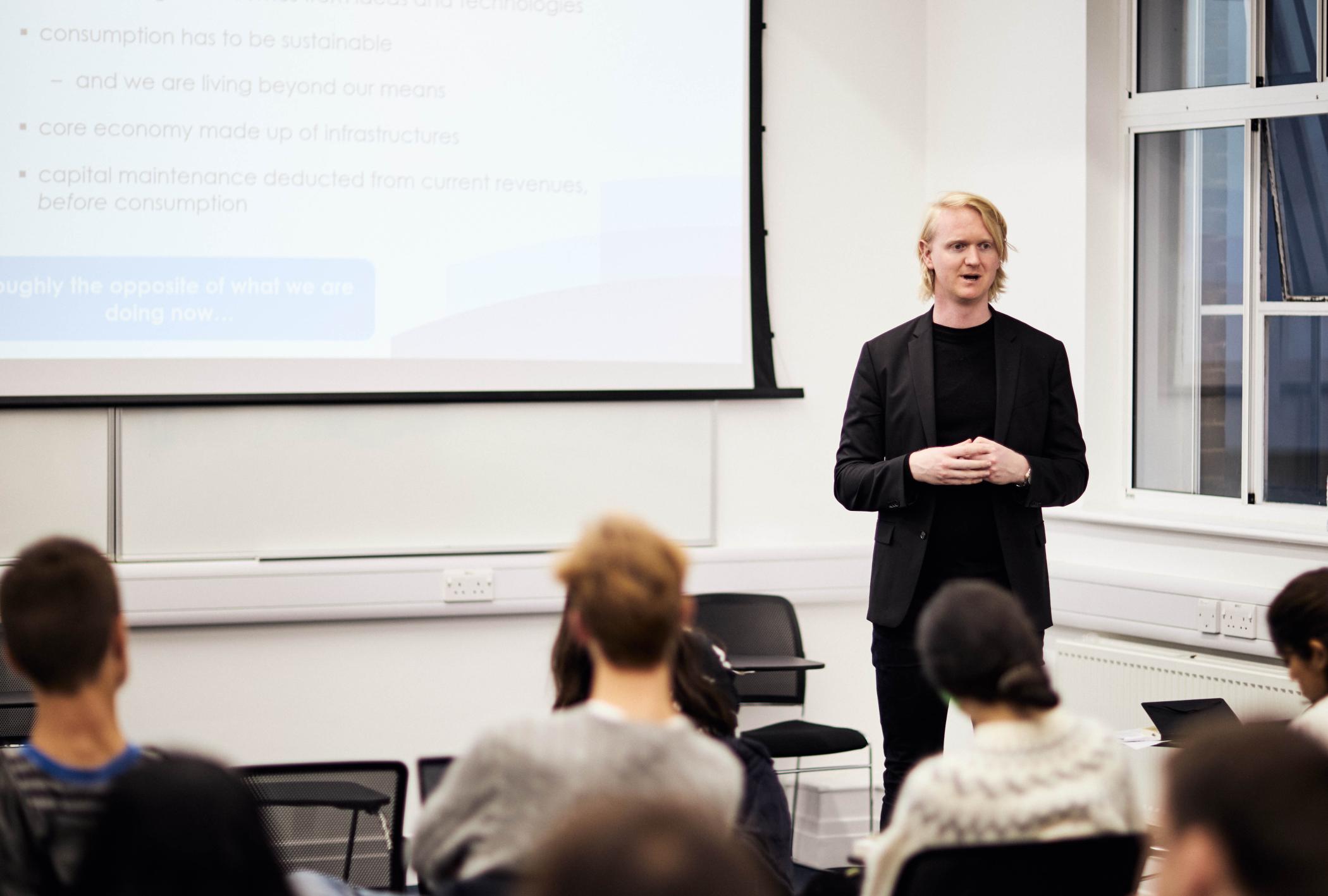 The MSc in Sustainability, Enterprise and the Environment (MSc SEE) at the Smith School of Enterprise and the Environment, University of Oxford is expanding in 2023 and will admit 35 students in its September intake, up from 25 in previous years. The course, which was launched in 2021, received over 550 applications in the latest rounds, making it the most applied to graduate programme per place at the University of Oxford.
The MSc equips current and future decision makers with the academic knowledge and practical skills to lead enterprise toward net zero, with a focus on making the transition fair and just for everyone.
Students undergo a rigorous 12 months of rigorous academic training, covering everything from sustainable finance to climate science. A weekly enterprise forum with practitioners, five field trips and a week-long trip to Denmark ensure that academic knowledge is complimented with real world experience.
Career backgrounds represented in the 2022-23 cohort include business, policy and public affairs, banking, military, consulting, journalism and international development.
Current MSc student Aurona Sarker worked as a business strategy analyst at Ralph Lauren before joining the MSc in 2022. "I worked to integrate the company's sustainability strategy into its business strategy… I could see that business can be a force for good, but in order to tackle a wicked problem like climate change, I needed to understand how the power of business can be leveraged to lead system level solutions, and that brought me to the Smith School's MSc."
"I'm excited to translate the academic research and knowledge on sustainability into action," continues Aurona. "Coming from Bangladesh, I have always felt deeply committed to find solutions that are suited to the context of developing countries. After the MSc, I'm looking to work in the ESG domain of private sector in Global South."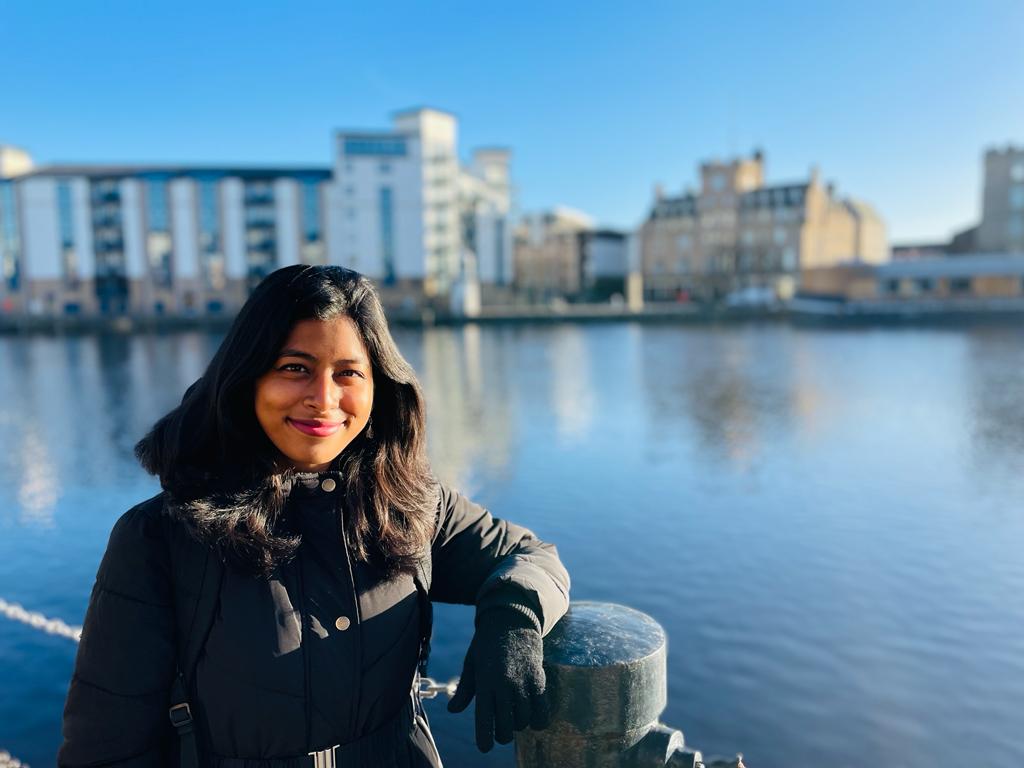 Entrepreneur Lucy Lyons finished the MSc programme in 2022. She now leads property tech start-up Kestrix, which recently secured pre-seed investment from venture accelerator Carbon13. The start-up uses drones and heat cameras to assess the insulation needs of buildings, and the gathered data is used to provide energy efficiency surveys and retro fitting guidance to property managers.
Lucy commented: "What attracted me to the MSc was its narrative around how we can work within the bounds of the existing system to create changes we want to see. While I think there's a place for people that want to turn the system on its head, my spot is innovating within the existing system, and entrepreneurship is a great way of doing that."
Six future priorities for the MSc SEE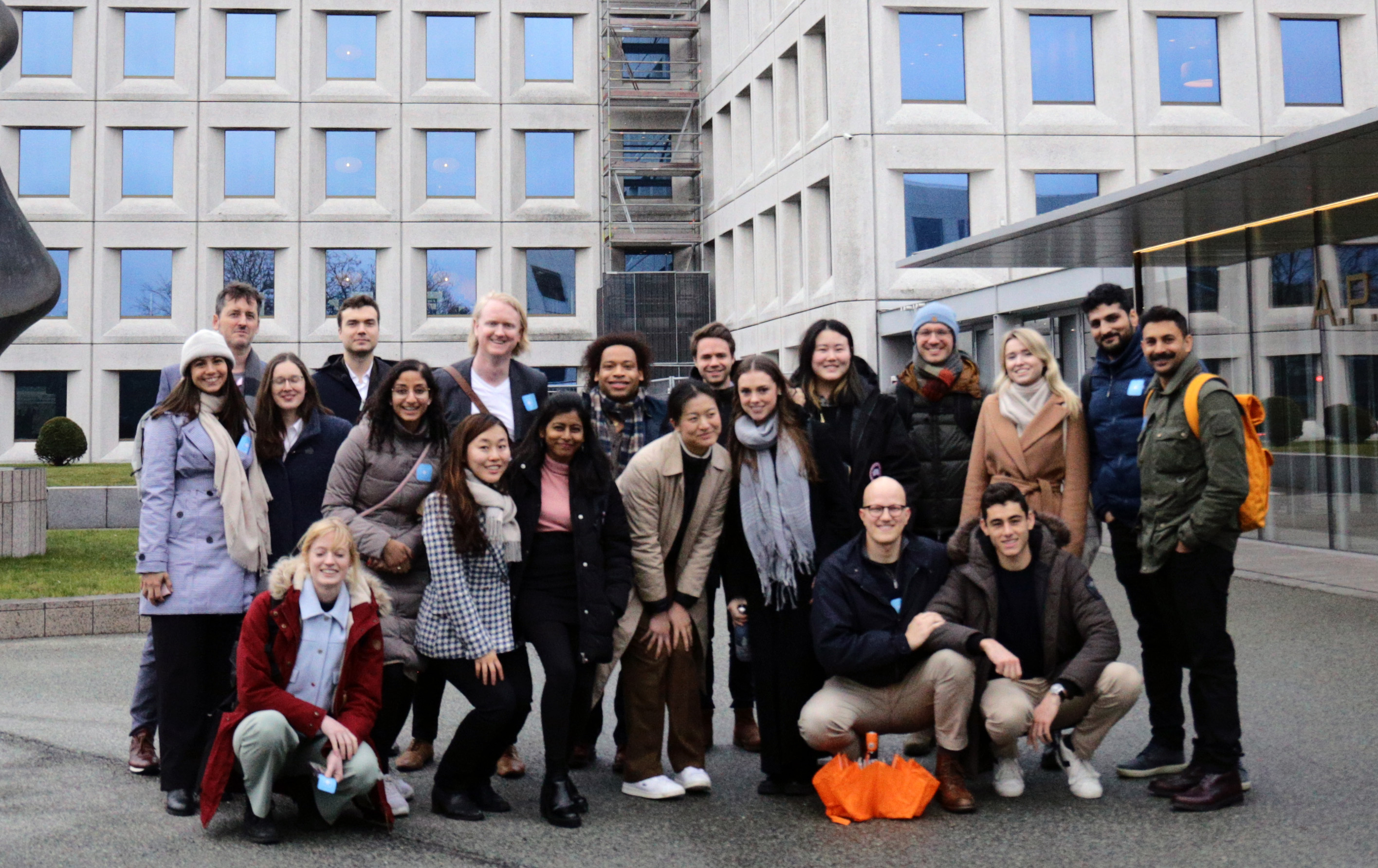 Dr Laurence Wainwright, Director of the MSc SEE, comments on the programme's success and its future priorities:
"Having just completed the admissions process for the third intake of students, MSc SEE has come along way from its origins as an idea on a poster at a team away day in 2018. It is a great privilege for the Smith School to be able to attract such high-achieving, passionate and capable cohorts of students.
"The SEE teaching team and I are very excited about what lies ahead for the course. I see six key priorities over the next two years. First is further embedding leadership development into the course to ensure that each and every SEE student leaves Oxford with the leadership capabilities needed to drive impactful change in the world.
"Second, is increasing our collaboration with other areas of the University – particularly the Said Business School.
"Third is around how we frame the questions that we grapple with in the course. I would like to further normalise the premise that feeling intellectually uncomfortable, and realising that many of these grand challenges do not have clear cut solutions, is in itself a part of the solution.
"Fourth is equipping students with the theoretical and applied knowledge needed to survive and thrive in increasingly turbulent, novel and ambiguous times, where the pace of change and influence of macro trends is unprecedented.
"Fifth is further integrating students into the life of the Smith School. Whether it be taking on a research assistant position with one of our world-leading researchers, participating in seminars or attending our World Forum on Enterprise and the Environment.
"Finally, I would like to ensure that we attract high quality applicants from all corners of the world. There are several regions that are currently underrepresented in terms of application numbers. I will work hard to ensure that the course is known, and accessible, to talented individuals in these countries. After all, getting to net zero and sustainable development is a truly global challenge."
Professor Cameron Hepburn, Director of the Smith School of Enterprise and the Environment, said:
The Smith School was established to conduct world-leading research and teaching at the interaction of enterprise and sustainability. The MSc programme is a fantastic example of what we do - educating future leaders to make a difference. I'm proud and rather astonished by the potential of the students on this flagship programme.