Sustainable Law Programme features in Earthrise documentary
Estimated reading time: 2 Minutes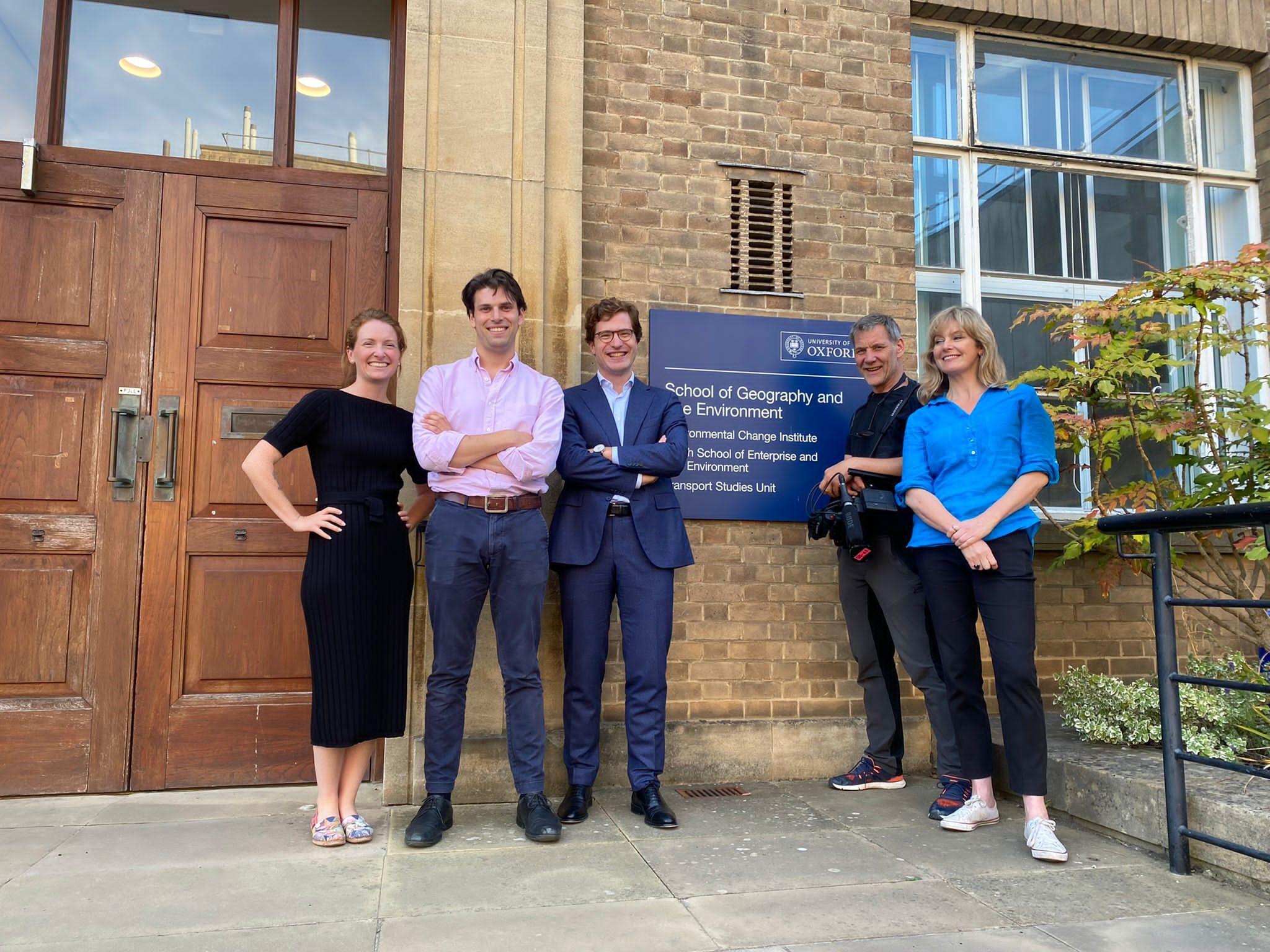 Dr Thom Wetzer and Dr Rupert Stuart-Smith of the Sustainable Law Programme feature in a new episode of Al Jazeera's documentary series, Earthrise.
Titled Planetary Justice: Climate liability and nature's legal rights, the episode shows how the law is being used to bring some of the world's largest polluters to justice. It centres around a specific case – a glacier in Huaraz, Peru, which has been melting due to human caused climate change since the early 20th century. This led to a disaster in 1941, when the glacial lake flooded the city. As the lake continues to grow, Huaraz is once again at risk. 
Saul Luciano, a farmer and mountain guide, is taking one of the world's largest polluters – multinational energy company RWE – to court, to claim damages on behalf of the city. "The burden of climate change has been born by people who are more vulnerable and do not have means to protect themselves," explains Dr Wetzer.
In an interview filmed in the University of Oxford's Radcliffe Camera, Rupert Stuart-Smith shows filmmaker Amanda Burrell images of the glacier from the 1939 book, 'Cordillera Blanca,' which have enabled him to model the rapid retreat of the glacier. "In the latter half of the 20th century, we see a big acceleration in the retreat," says Rupert. But without climate change, Rupert's model shows how the glacier ebbs back and forth safely over time.
Writing on her LinkedIn, Earthrise assistant producer Izzy Sasada said:
Special thanks to the brilliant and inspiring contributors: Rupert Stuart-Smith and Thom Wetzer from the Oxford Sustainable Law Programme… This was an incredibly inspiring and important episode to work on.
"It was a pleasure to host the Earthrise team at Oxford University," said Dr Wetzer. "I'm glad we could help draw attention to the growing role of climate law in bringing polluters to justice and driving systemic change."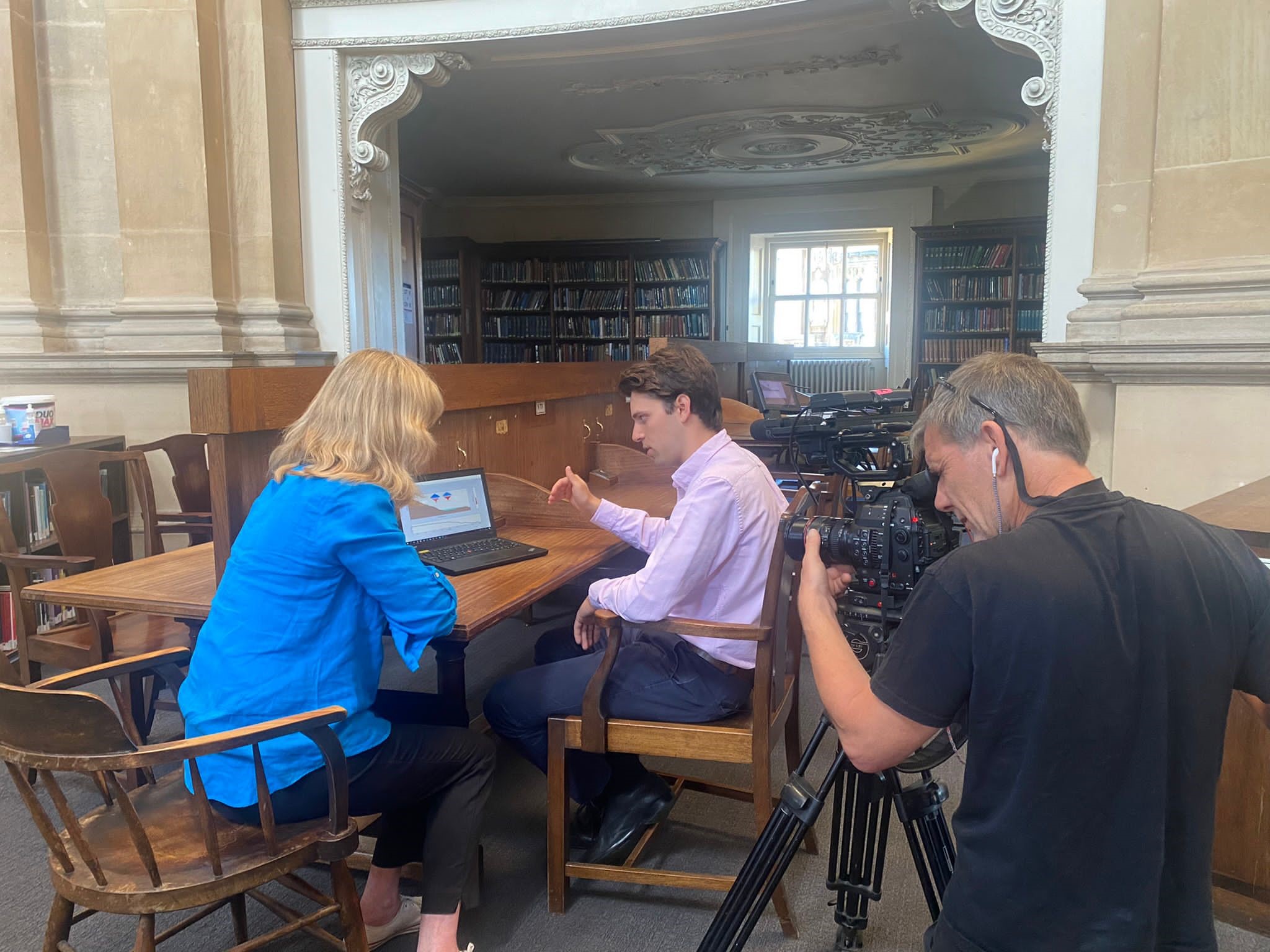 Photos courtesy of Izzy Sasada.