Oxford hosts inaugural Sustainable Finance Summit 2022
Estimated reading time: 2 Minutes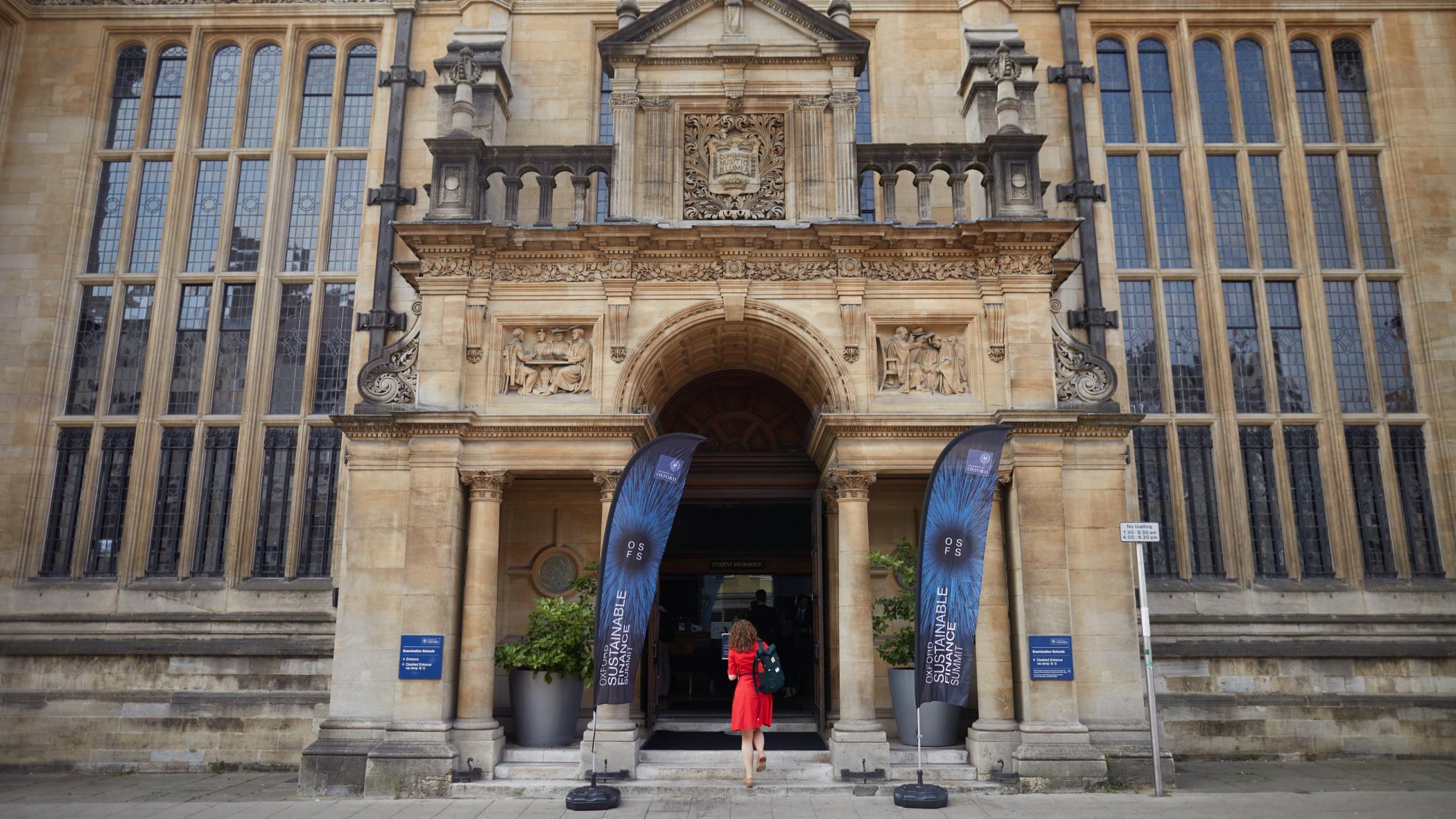 This flagship event examined the latest developments in sustainable finance and investment, and explored how institutions representing $130 trillion in assets can help to tackle climate change. 
COP26 generated unprecedented climate and environmental pledges across the global financial system, but attention now urgently needs to focus on the quality and delivery of those commitments.
On the 20th – 21st July, the Oxford Sustainable Finance Summit 2022 brought together over 300 participants to accelerate progress towards net zero and the Sustainable Development Goals. 
Over 40 speakers, including representatives from some of the biggest names in finance, from the world's largest pension funds to most important financial regulators, joined the Summit.
Conference themes explored the cutting edge of sustainable finance, and included net zero transition plans, stewardship, nature recovery, climate resilience, spatial finance and climate litigation amongst others.
The event was hosted by Dr Ben Caldecott, Director of the Oxford Sustainable Finance Group and the Lombard Odier Associate Professor of Sustainable Finance at University of Oxford.
'The Summit is an opportunity to reflect on and critically evaluate best practice, and to bring together leading researchers with practitioners, policymakers, regulators, and civil society organisations,' says Dr Caldecott.
'Every year we will showcase and critically evaluate emerging best practice across finance sub-sectors, asset classes, and sustainability themes. This unique, in-person event was the first of what will now be an annual flagship event.'
The summit was generously supported by Platinum Sponsor Persefoni – Climate Management & Accounting Platform, and Gold Sponsors MFS Investment Management and Ethos Asset Management.
'When thinking about how the asset management industry can best effect change in the real economy, we strongly believe that active ownership should be at the heart of an approach to creating value responsibly. We're delighted to sponsor the Oxford Sustainable Finance Summit this year.'
Vishal Hindocha, Senior Managing Director & Global Head of Sustainability Strategy, MFS
'Corporate culture of today should be based on profit, culture and values, for stakeholder focus and not solely on shareholders. Profitability is compatible with social responsibility and enabling sustainable economic growth as a priority.'
Carlos Santos, Chief Executive Officer of Ethos Asset Management